We go hard in Las Vegas. From day parties and boozy brunches to eating celebrity chef-driven meals and dancing at the most coveted nightclubs in town, living your best life happens here. But what if you want to slow it down and savor the special moments a little while longer? We've curated a list of things you can do to at The Cosmopolitan of Las Vegas to ensure you relish everything from relaxation to a mouthwatering piece of pie.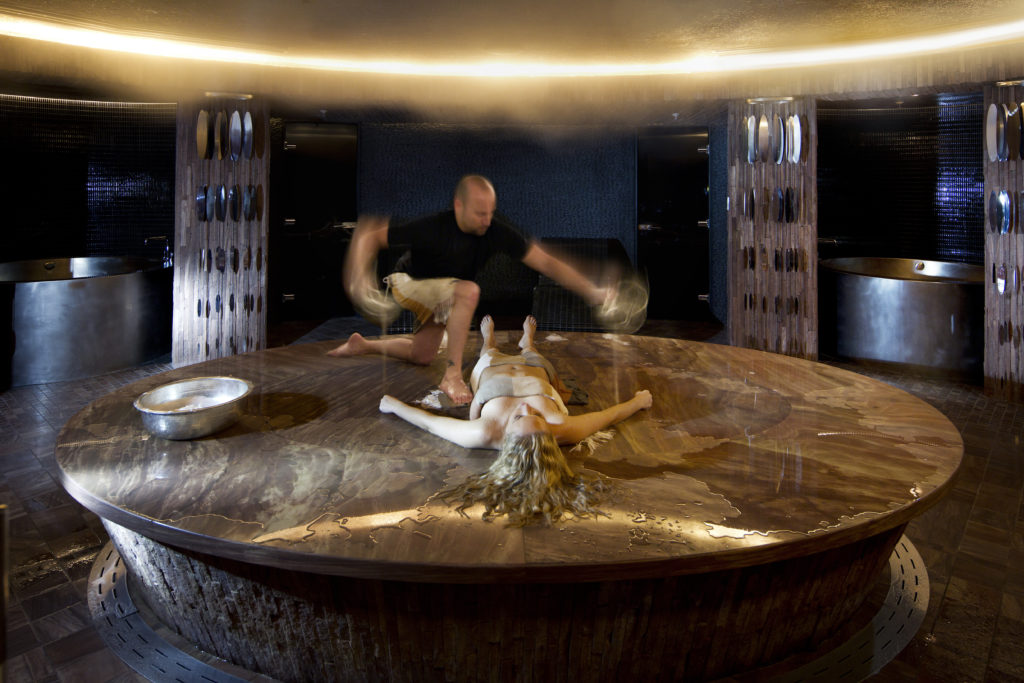 Heaven On Earth
If you're ready for two-plus hours of complete satisfaction, head to Sahra, Spa, Salon & Hammam for its Moroccan Journey. "It's my absolute favorite spa treatment on the menu that leaves me feeling relaxed and in a state of total body bliss," says Shannon Stringert, the Spa's Senior Director. This pampered experience starts with you lying on a heated marble stone while a therapist pours warm water on your body from head-to-toe to prepare you for a full-body cleanse with Moroccan Neroli Black Soap. This revitalizing ritual also includes an exfoliation, collagen hydrating wrap, and "my favorite massage using a special Seatox soap to create a mound of bubbles on your body. It feels like you are floating on a cloud," Stringert says.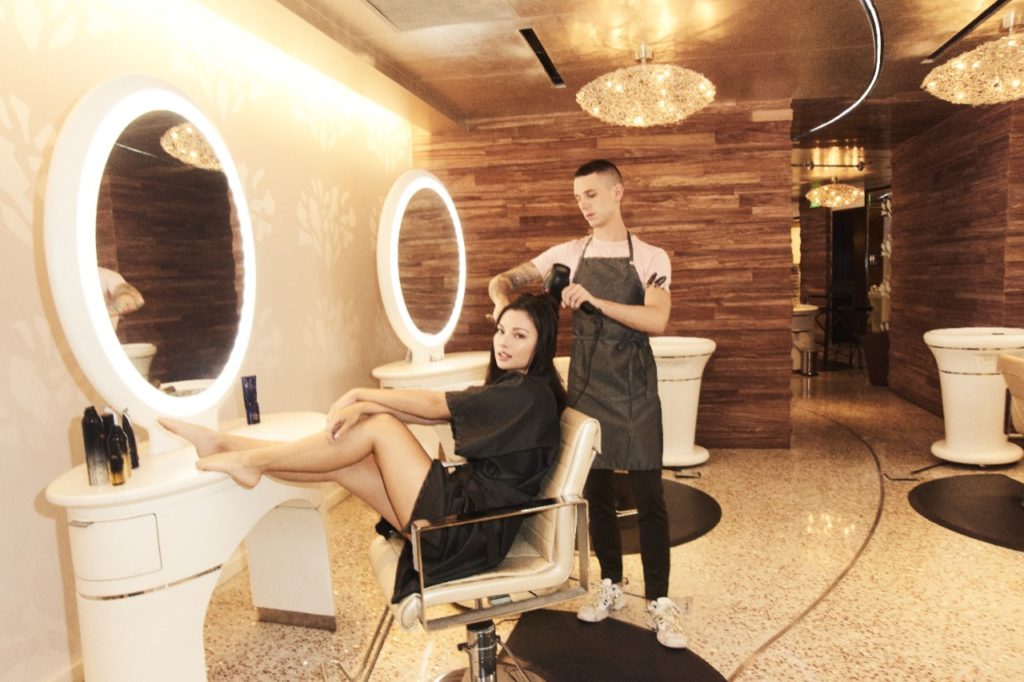 Tackle The Tresses
After your spa service, stop by the Sahra Salon to take your everyday look to a new level before enjoying a delicious dinner at the resort's modern Italian restaurant Scarpetta with unmatched views of the famous fountains. Hotel guests can combine a massage or facial with a blowout for the ultimate self-care affair. "The 'beachy wave' is on trend right now, exuding a laid-back vibe that can go from the pool to a night out on the town," Stringert says. If it's time to bet on yourself, go for a full makeover, which includes a haircut, color, makeup, and more.
Must-Have Meal
There's nothing like having brunch with your besties or enjoying a few tasty selections solo—just you and your bottomless flute of rosé or vueve clicquot mimosa—poolside at Overlook Grill. Start with the signature Overlook Omelet, which comes with everything from honey-cured bacon, avocado, and jack cheese to breakfast potatoes and country toast before biting into the buttermilk pancakes topped with blueberry compote, candied lemon, whipped vanilla cream, and maple syrup. You're sure to be in a food coma—ideal for a little R&R at The Chelsea Pool. Here, you can reserve a daybed or cabana and soak up the sun in style in a calm yet haute habitat.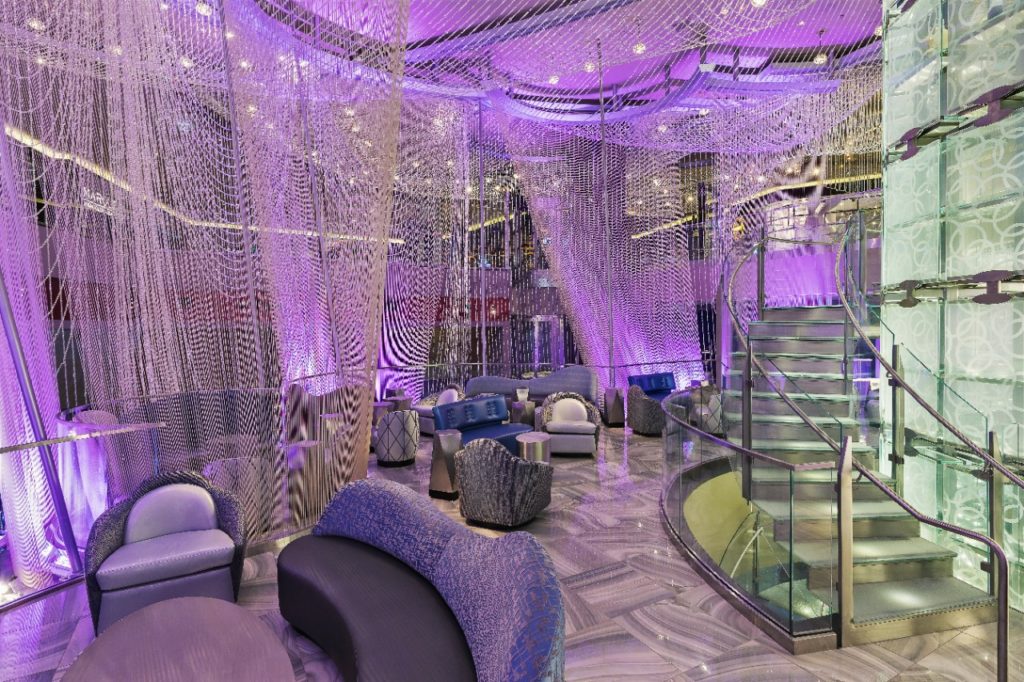 Sip And See
Sometimes you just have to sit down and take in your surroundings. What better place to do that than at The Chandelier, a showstopping multilevel bar with three different lounge experiences. As crystal beads engulf you, order Happiness Forgets from inside The Chandelier (the perfect place to people-watch). The libation comes with Glenlivet 12 Year Old scotch whisky, Elation pear cognac liqueur, Olorosso sherry, coco-chai syrup, sunflower seed butter, and lemon juice. Delight in this drink and other curated concoctions made by seasoned mixologists.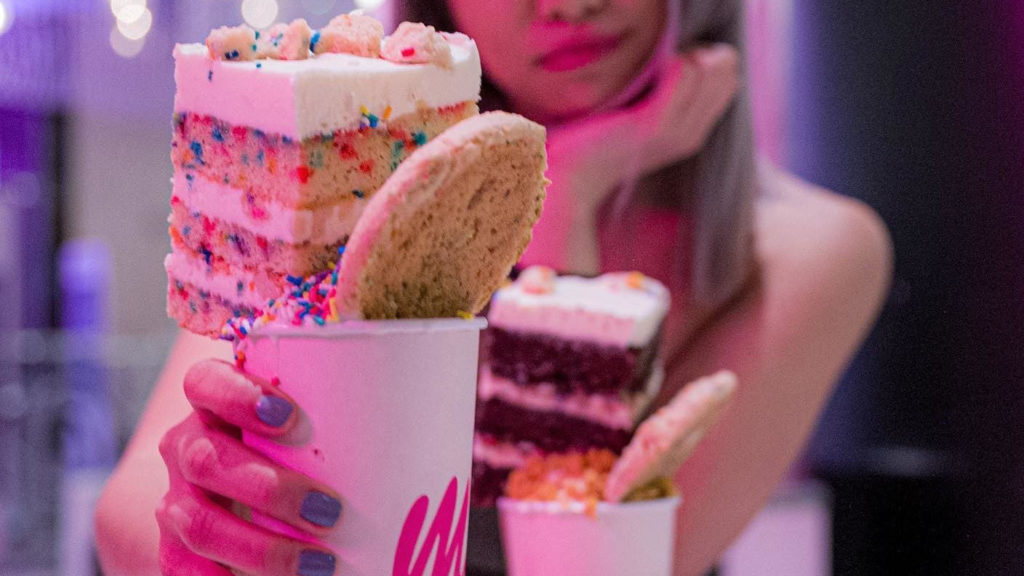 Don't Skip Dessert
One of the sweetest parts about staying at The Cosmopolitan of Las Vegas is that you'll have access to a variety of iconic confections at Milk Bar by James Beard Award-Winning Chef, Christina Tosi. Celebrate life while letting a slice of Tosi's funfetti-filled B'Day cake or buttery Milk Bar Pie transport you back to childhood. Just one bite into the moist rainbow-sprinkled cake or the gooey Milk Bar Pie (formerly called Crack Pie), serves as a pleasant reminder to delight in one of life's most gratifying gifts: dessert.
For more on how to slow down and appreciate each moment at The Cosmopolitan of Las Vegas, visit: cosmopolitanlasvegas.com