Summer vacation in Las Vegas can feel like a day at the amusement park, in the sense that you never have enough time to fit everything into one visit.
That's why a Vegas itinerary comes in handy, especially one with very specific days and dates to help you navigate the boundless entertainment and hospitality offerings on the menu. Ideally, having all of those options in one location can save you time and make it easier to plan your summer splurge.
Here's how you can make the most of your summer stay at The Cosmopolitan of Las Vegas.

Sunday | Get Drenched
Arriving in Las Vegas on a Sunday, you've got some time to unwind in your room or start exploring the resort. If you're making dinner reservations, make sure you're able to wrap up by 10PM so you can experience Drenched After Dark at Marquee Nightclub. The Cosmopolitan's signature Sunday swim soiree features a lineup of all-star DJ talent from the Marquee roster – DJ Vice kicked off the summer party season on April 18 – and plenty of space for you to dance, drink or simply kick back on a daybed or cabana couch. Make a reservation and start the week right.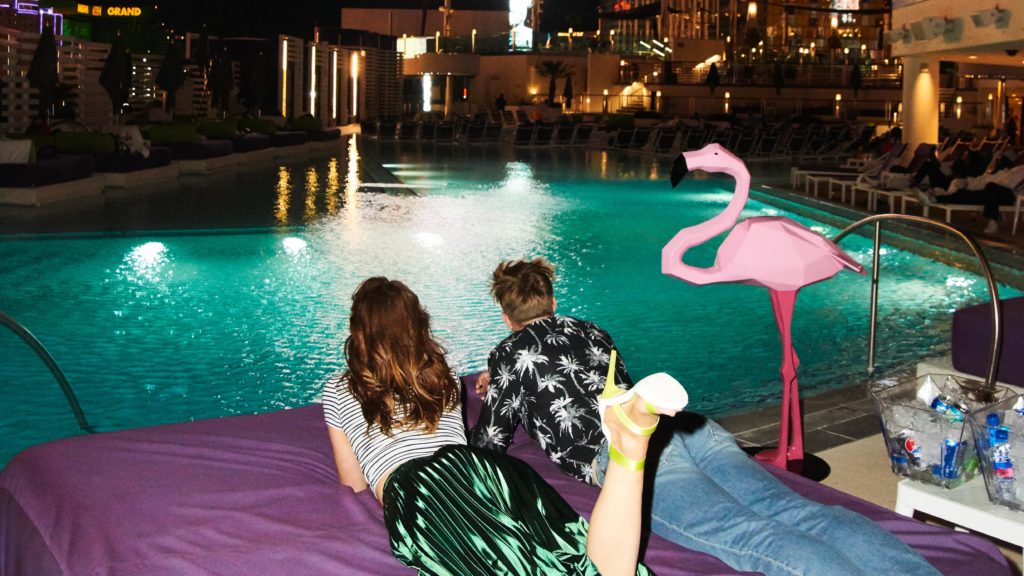 Monday | Movie Night
The Cosmopolitan has brought back its famed Dive In Movies series for Summer 2021, giving you the chance to stretch out poolside on Monday nights, while some of your favorite films play on the resort's 65-foot digital marquee overlooking Boulevard Pool. This year's selection includes family favorites like Aladdin and Jumanji: Welcome to the Jungle; iconic classics like The Karate Kid and Grease; and big Marvel hits including Black Panther, Guardians of the Galaxy, and Spider-man: Homecoming. When you're not checking out the screen, you can sip cocktails while taking in the view of The Strip. Dive In Movie tickets are complimentary for hotel guests, $15 for non-hotel guests ($10 for locals) and can be purchased via Ticketmaster. Doors at 7PM, Movies at 8PM.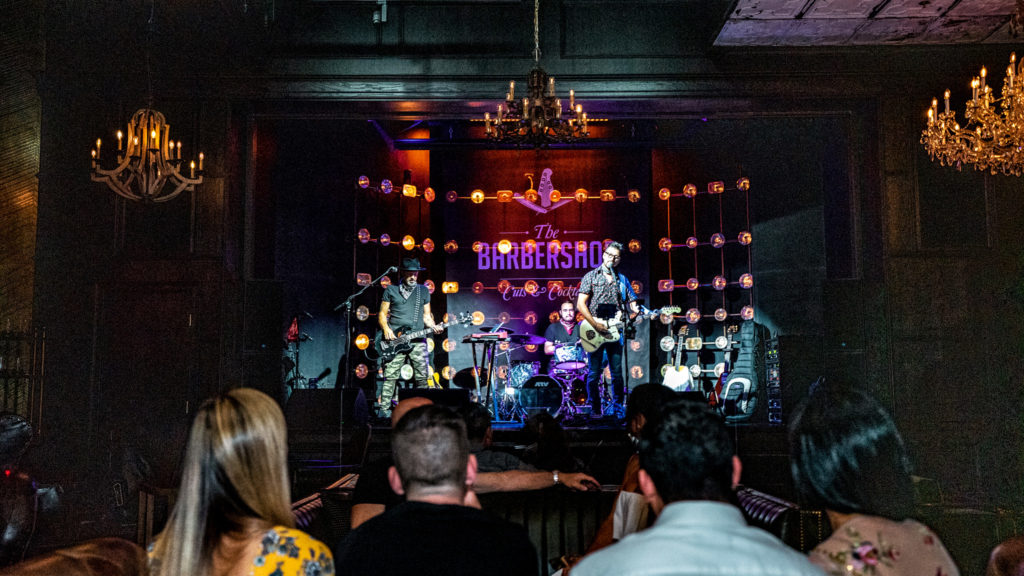 Tuesday | Sing, Sing, Sing
The Cosmopolitan packs plenty of secrets waiting to be discovered, and one of them can be found behind a janitor's door at The Barbershop Cuts and Cocktails. As if the Prohibition-era décor and cocktail menu weren't enough, on Tuesday nights you can hit The Barbershop for the Faded Karaoke parties. If no one else is gonna sing "Summer Lovin," it's all you.  Live entertainment starts at 10PM.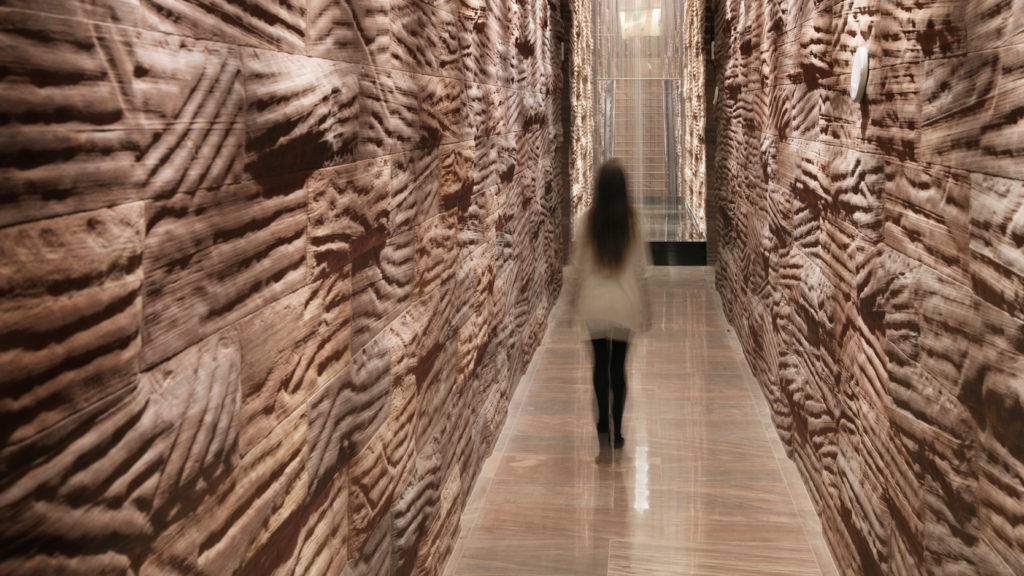 Wednesday | Wind Down
You've been busy, so break up the commotion with a relaxing day at The Cosmopolitan's full-service Sahra Spa, Salon, and Hammam. Use the resort's digital concierge, Rose, to help you manage your appointment via text, and get ready to recharge. When you're finished, you can ask Rose to make you a dinner recommendation anywhere in the resort.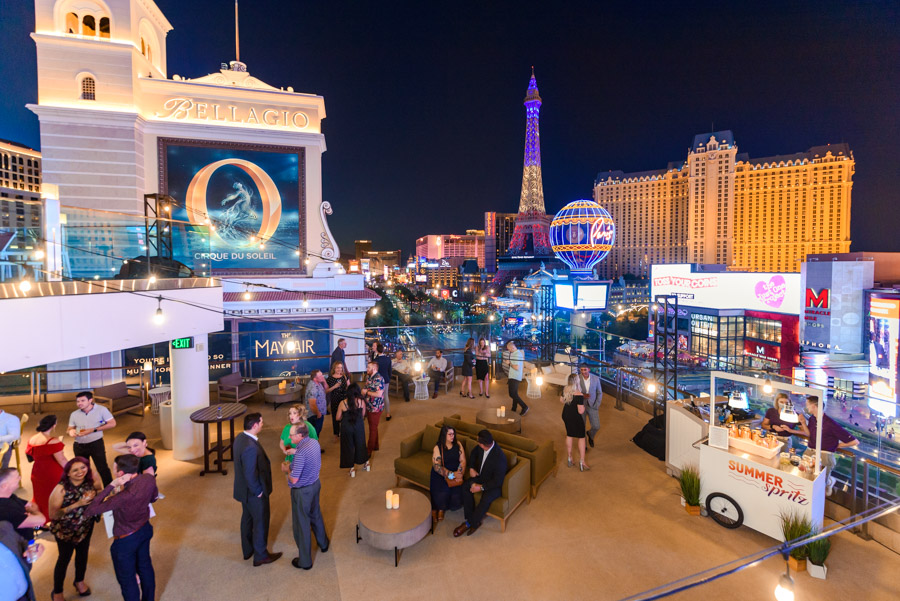 Thursday | Sunset Cocktail Hour
The Cosmopolitan's all-new Sunset Cocktail Hour is happening every Thursday (through September 16) at the North Bar at Boulevard Pool. Better than your traditional happy hour, "Sunset" offers live entertainment from Natty Rico, a multifaceted artist who is equally talented as a saxophonist and live deejay plus customizable cocktail experiences via the Summer Spritz Cart presented by Campari. Enjoy fresh fruits, bubbling Prosecco, and a menu of shareable items, including Rice & Spicy Tuna Tartar and Pork Carnitas Empanadas. The party starts at 6:30PM.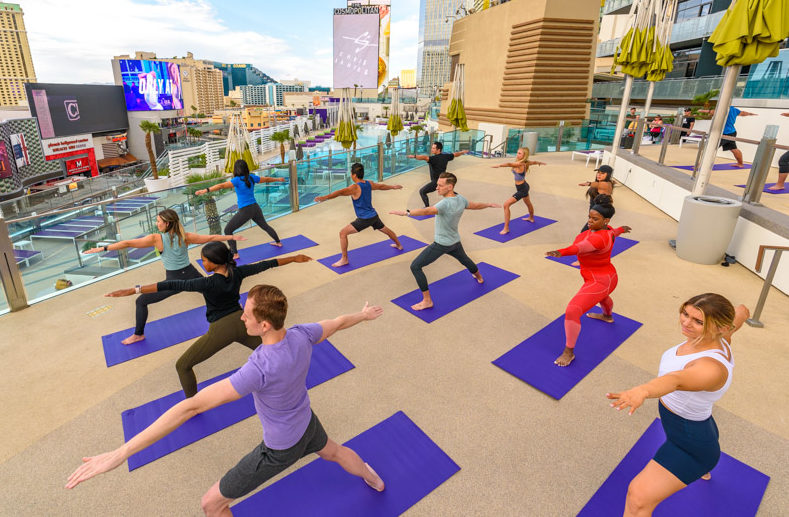 Friday | Summer Sweat 60 Fitness Series
Step out of the yoga studio and get some fresh air this summer at the Summer Sweat 60 Fitness Series, an early morning, 60-minute class hosted at Boulevard Pool. Every guest is provided a yoga mat, personal towel, and water  for the class – so you don't have to pack those for your trip! After your workout, you can enjoy a healthy breakfast at Overlook Grill. Reserve your Summer Sweat 60 seat online. 7AM to 8AM.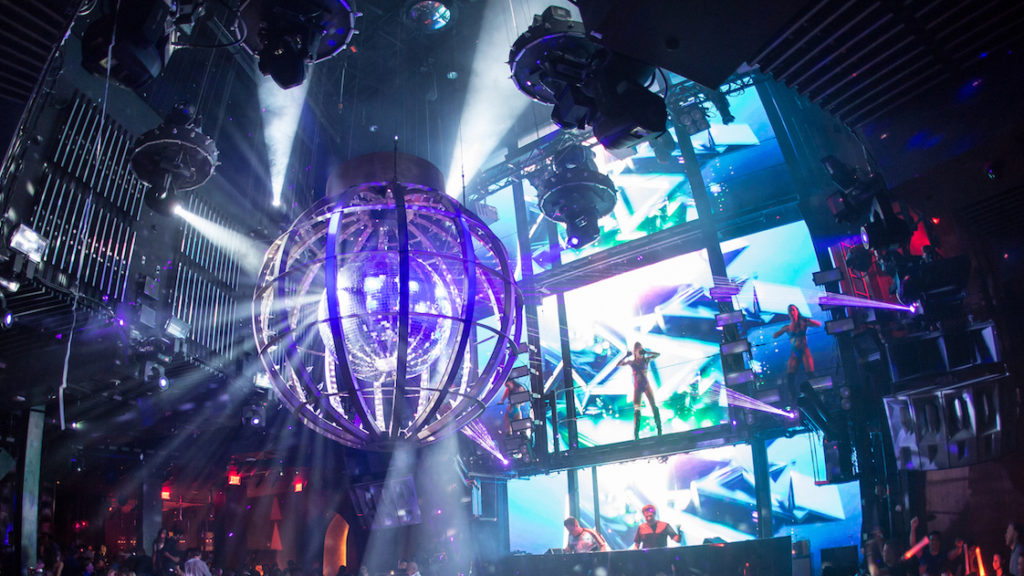 Saturday | Make It a Marquee Night
You can do the dayclub on Saturday, sure, but save some energy for the evening, because no trip to The Cosmopolitan is complete without a visit to Marquee Las Vegas. The resort's signature nightclub has played host to the world's biggest DJ talent and countless celebrity guests over the years, and it's just waiting for you to leave your mark. This year, you'll be entertained by the likes of DJ Pauly D, Mustard, the aforementioned DJ Vice, and many more. Will you spend the night on the dance floor or toasting with friends in your own booth? Don't tell us, just tag #MarqueeLasVegas in your pics. Doors at 10PM.
And that's that. You've got a weeklong itinerary at your fingertips. What else are you waiting for?