Every Las Vegas bachelorette party plan should start with one goal in mind: make some memories. It doesn't matter if you're here for a night or a weekend, you want to make sure that everyone – especially the bride-to-be – is able to look back with a smile and a longing to enjoy that perfect party just once more.
That's a lot of pressure, but don't panic. The most important thing to remember is that you don't have to put everything on your shoulders. When it comes to pulling off the perfect bachelorette party, consider the Concierge Team at The Cosmopolitan of Las Vegas as your partner in planning.
Here are five ways to celebrate that once-in-a-lifetime occasion with The Cosmopolitan: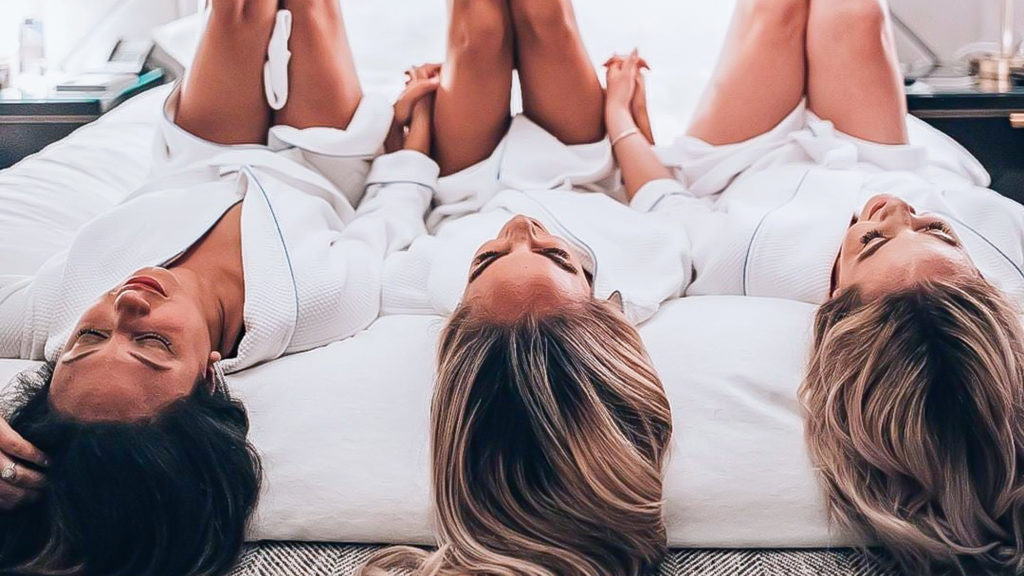 1. Reserve a Suite for Premium Pampering
When you're booking your trip, keep the whole group together by reserving one of The Cosmopolitan's suites. Depending on how many are in your party, you may opt for the ultra-chic Two Bedroom City Suite with two master bedrooms.
You can also take it to another level with the three-story Bungalow, which overlooks Marquee Dayclub, for the best seat in the house. The Bungalow includes 24/7 butler service and a private jacuzzi for you and your friends, so you can have your own dayclub party while the crowd rages below.
If you want the pinnacle of luxury bachelorette party experiences, you'll want to reserve one of The Chelsea Penthouses. These two-and-three bedroom penthouses (starting at 2,400 square feet) are located on the 60th and 61st floor of the resort, with floor-to-ceiling windows, a wet bar, and exquisite, Instagram-ready details such as curated art and crystal-encrusted wall textures.

2. Arrive In Style
If you really want to feel like your group is taking over Las Vegas, you want to start as soon as you touch down at McCarran International Airport. Rather than waiting for a rideshare or trying to squeeze everyone into a cab, reach out to The Cosmopolitan's Concierge Team and have them arrange private transportation upon arrival.
3. Add Some Extra 'Wow' to Your Stay
Want to surprise the bride with balloons, flowers and other treats? The Concierge Team can hook you up. From floral arrangements to specially designed cakes to gift baskets packed with wines, champagnes, fresh fruit, and other favorites, you can load your suite with goodies to unpack upon arrival.
One of the most popular Concierge room set-up packages is the "Do It for the Gram" with more than 40 balloons (including number balloons). If you're worried about partying a little too hard, get a "Hangover Package" sent to your suite, with waters, seasonal fruits, rescue drinks, and more to help you clear your head for the day ahead.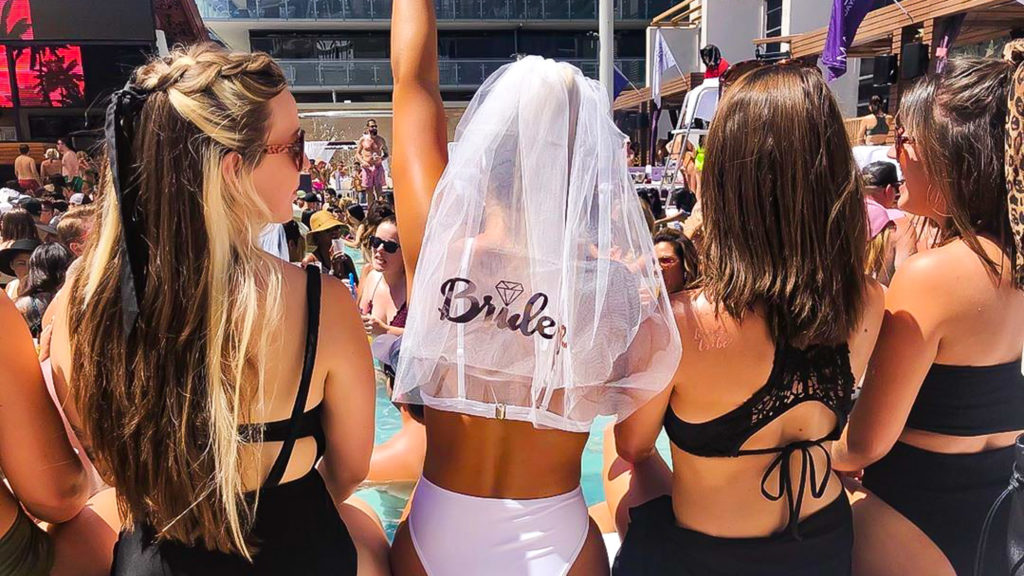 4. Plan Your Activities
You'll find no shortage of things to do during your stay, but using The Concierge Team can ensure you have the right reservation for a worry-free excursion within the hotel. Among the places you might want to explore: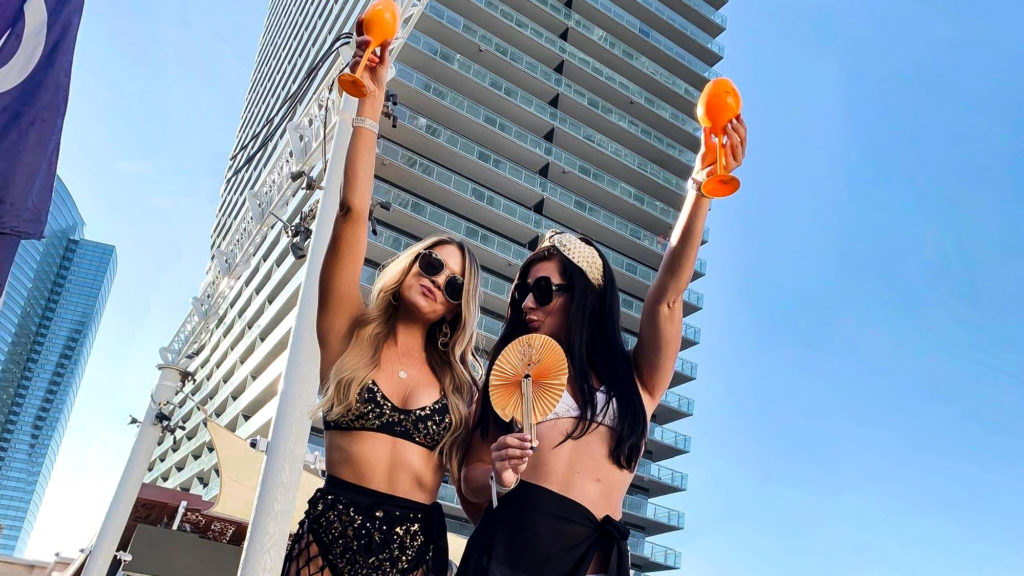 5. Get Outside
Las Vegas is full of outside-the-box experiences, so don't feel you need to stay close to your suite during your stay. From exotic car racing to private helicopter flights and off-road ATV tours, the concierge can hook you up with a package to please your whole group. Did you want to try pole dancing classes? Or how about one of Las Vegas' acclaimed foodie tours? If you want to find something special, and memorable, for the bride-to-be, the concierge is your connection.
You can start planning your bachelorette bash by calling 877.893.2003 or emailing concierge@cosmopolitanlasvegas.com.