Just because you're working from home during the pandemic doesn't mean you have to be confined to a home office.
One of the biggest advantages of working remotely is the freedom to work from wherever you want. Not surprisingly, with new COVID-19 cases on the decline and vaccinations on the rise, more people are choosing to blur the line between work and play by checking in to one of Las Vegas' luxurious resorts to get some work done.
"It's really unbelievable to see how people have so much more flexibility in their lives and what that allows them to do," said Melanie Wulforst, Director of Front Office at The Cosmopolitan of Las Vegas. "Since people technically don't have to be in the office, we've seen a shift in our business: Thursday has become the new Friday and Monday has become the new Sunday."
Boasting the fastest WiFi on the Strip, with speeds of up to 50 mbps in-room and 5 mbps throughout the resort, The Cosmopolitan of Las Vegas is the ideal escape for those coming down with a case of cabin fever after spending the past year working from home. More than 2,000 of the resort's 3,033 guest rooms have private terraces guests can work on that feature views of the Strip, the nearby mountains or the world-famous Fountains of Bellagio, so guests can make their co-workers jealous by showing off their jaw-dropping surroundings on their next Zoom call.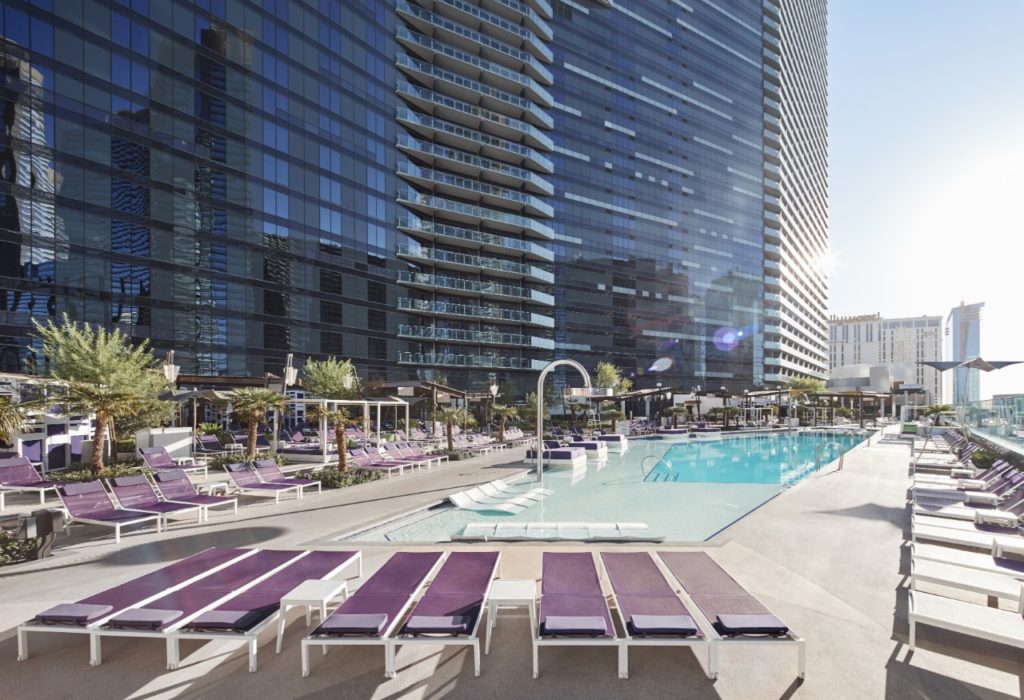 Workers can trade in that virtual beach background on an upcoming Zoom call, too, for a real waterside oasis, as the resort's complimentary WiFi extends to its pools. While Wulforst recommends conducting business from the more intimate The Chelsea Pool, the livelier Boulevard Pool is home to Overlook Grill, a seasonal, open-air restaurant that's a great place to check emails while eating brunch. If you need an electrical outlet to plug your laptop into, visitors can book a cabana at either pool and enjoy complimentary items such as a fruit plate, soda and bottled water while they work.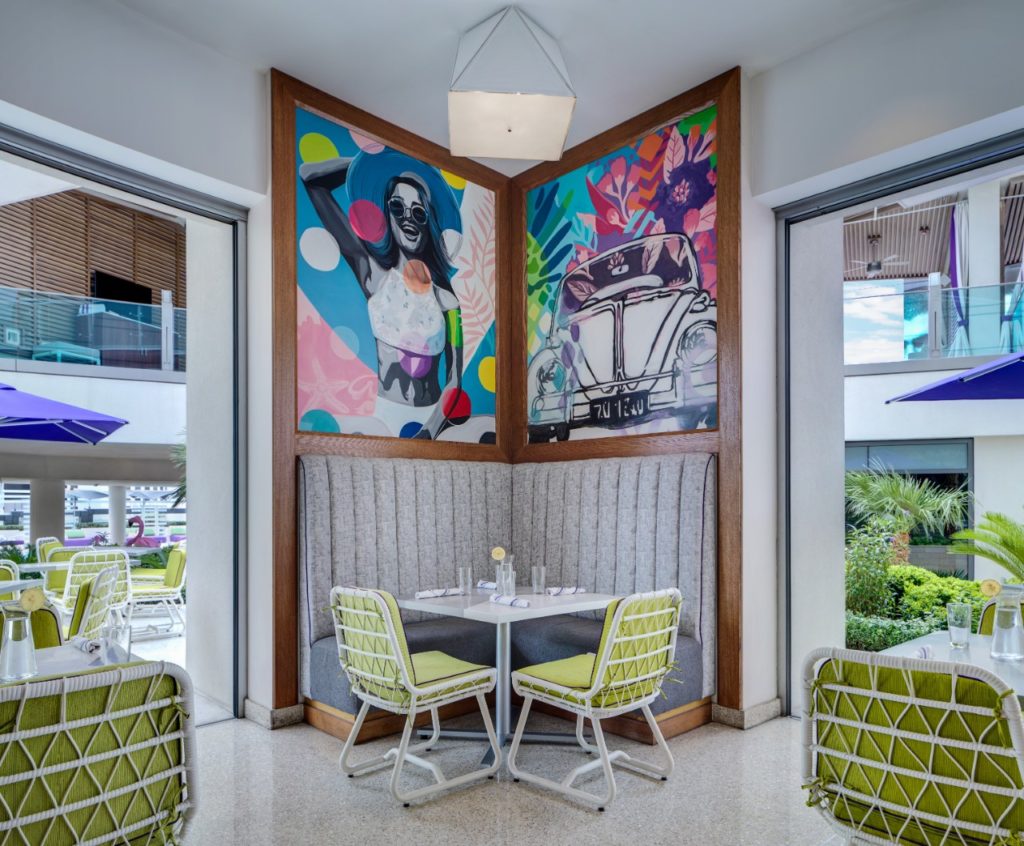 The Cosmopolitan of Las Vegas has its own FedEx business center in its convention area as well, so guests can make copies, send a fax or even use one of its computers. Spread out over three floors, the resort's spacious convention area has several quiet public spaces where guests can plug in their laptop or take a quick call.
For those who want to bring their favorite furry co-worker to work with them, The Cosmopolitan of Las Vegas is dog friendly. While Fido may not make the best assistant, that's okay — guests will always feel like they have their own personal assistant while working at the resort, as they can text the property's digital concierge, Rose, 24/7 to help make any dining or spa reservations. Additionally, guests can reach out to The Cosmopolitan of Las Vegas to schedule a time for housekeeping to do stayover service that doesn't conflict with any business calls they might have, as the resort's CoStars (employees) will do everything they can to make the property a pleasant workspace.
"If you're open to communicating with us, we're really flexible," Wulforst stated. "We've even accommodated guests who were in one room that didn't have a desk and were able to find a suitable room accommodation for them."
With so many amenities under one roof, it's no wonder more people are booking extended stays to work from the resort.