As we brace for warmer (read: hot—it's already cracked 100 degrees this month) Vegas temps, we wondered which trend would be our biggest beauty inspo of spring and summer. To remove the guesswork, three master stylists from Sahra Spa, Salon & Hammam at The Cosmopolitan of Las Vegas shared their favorite makeup, hair and nail trends of the season. Spoiler alert: braid lovers, rejoice.
Dewy & bright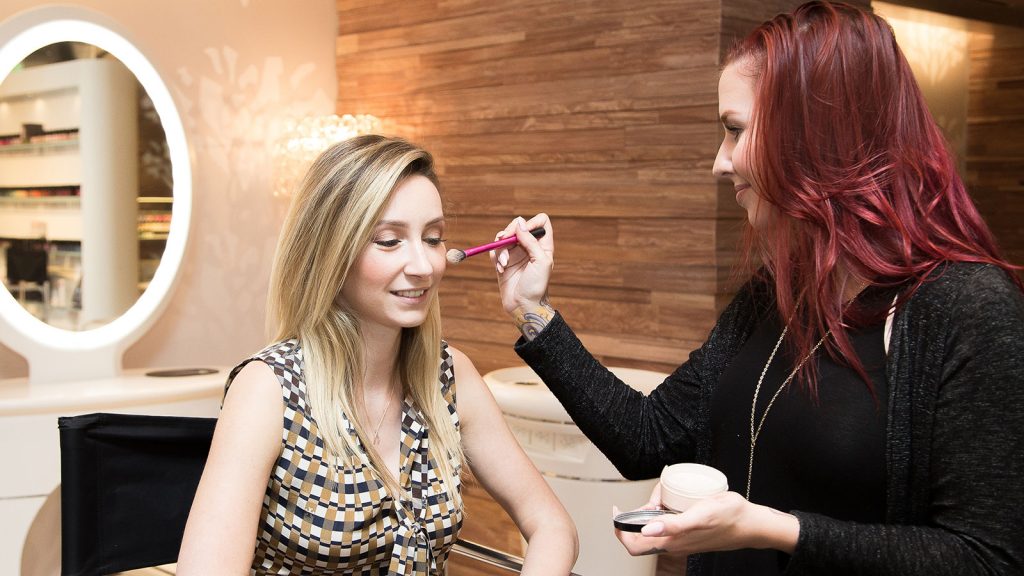 Ditch those deep, dark hues and opt for a pop of subtle color to achieve a natural, radiant look.
"In spring and summer, I tend to stick to pinks or peaches that are on the brighter side to give you a fresh and youthful look," said Lead Makeup Artist Emily Larsen. "You want to be light handed with the blush and focus on the apples of the cheeks where you naturally would flush color."
For a healthy glow, Larsen recommends Mirabella Blush Colour Duos in "Merry" (pink/red) or "Radiant" (peach).
Dewy skin will always be on trend in spring and summer, so use a foundation that leaves your skin luminous and focus your attention on highlighting and bronzing.
"Claudio Riaz's 'Instant Foundation' is perfect," said Larsen. "It leaves your skin with a glow, but still gives you enough coverage to even out your skin tone."
Peek-a-boo highlights & gentlemanly flair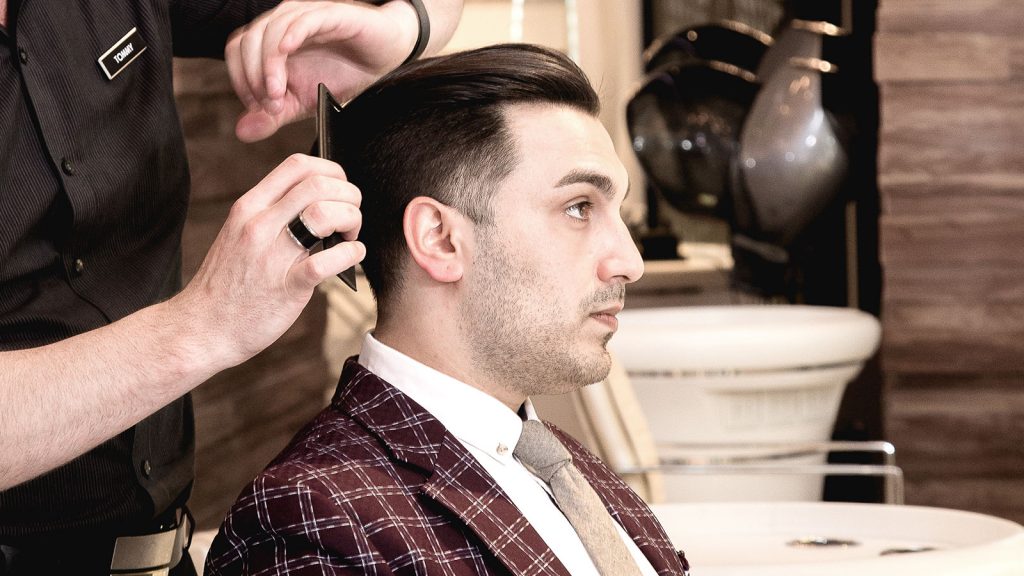 Blonde usually reigns supreme in warmer months, but if your hair falls on the darker end of the color spectrum, "peek-a-boo" highlights just a few shades lighter than your natural hair color are a great way to brighten up your locks.
"Color is always an easy way to change things up seasonally because it's never permanent," said Lead Hair Stylist Tommy Bassett. "If you are still a little nervous to do color, try a semi-permanent color. It will wash out after eight-to-10 washes."
Now that your color's just right, how should you style? Bohemian-inspired braids & waves are popular right now, according to Bassett.
"There's so many fun ways to incorporate braids with whimsical, beach waves—whether it's for a daytime pool party or night out at the club," he said. "For a more refined, elegant look, add loose braids to soft curls or straight hair."
And don't worry, men—we didn't forget about you. Try the sought-after "longer on top, shorter on side" style.
"This look is fun because you can wear it messy or still achieve a sophisticated look when it's time to put on a suit," said Bassett. "And don't be of afraid of a little color yourself this summer."
Nail envy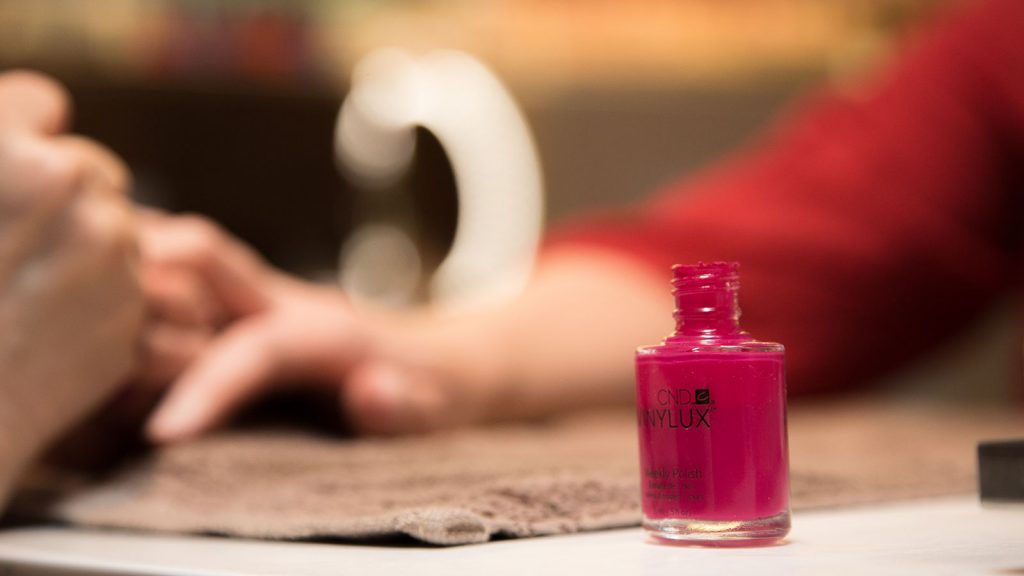 If you've ever had a manicure or pedicure, then you know the struggle of standing in front of a daunting wall of nail polish colors trying to make just the right decision. First world problem, yes, but a dilemma nonetheless. Fortunately, Lead Nail Technician Sarah Andersen has our backs.
"This spring and summer, go for bold, bright colors with a retro vibe, like CND's New Wave Collection," Andersen said. "'Pink Leggings' is a fun, bright pink from the collection that is great for your manicure and 'Blue Eye Shadow' is a cool, deep blue perfect for your showing off your toes."
Last but not least, don't forget to moisturize after soaking in the sun. Andersen suggests SpaRitual's Handprint Serum and Hand Salve Duo with organic ingredients like shea butter and Aloe ferox, which not only nourish and soften the hands, but leave a breathable shield of protection from environmental damages.
Photos by Lucky Wenzel