The myth of the Las Vegas summer wardrobe is that less equals more, as in "more comfortable" in the scorching heat. While it's true that many visitors aren't used to triple-digit temperatures, a city with near-unlimited air conditioning provides more than enough opportunity to get creative with your style selections.
So, whether you're spending your day poolside, exploring The Strip, or dressing for dinner, here are some standout looks for a Las Vegas summer.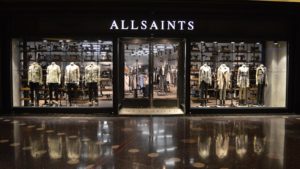 Make Waves, Hawaiian Style
While The Strip is miles from the ocean, big floral and palm tree prints still make a statement. Take a dive into AllSaints at The Cosmopolitan of Las Vegas and piece together a Hawaiian theme for your day in the sun. These unisex fashions are far beyond the "Casual Fridays" version of the Aloha shirt. The 2019 #AlohaAllSaints campaign is inspired by the "local legends, free-spirited souls, pilgrims from afar, and friends for life" just across the ocean on the North Shore of Oahu, Hawaii. The campaign also supports Sustainable Coastlines Hawaii, a grassroots, non-profit organization dedicated to keeping the state's beaches beautiful.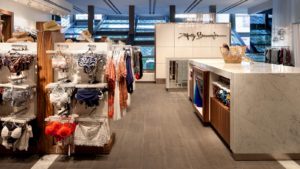 Use the Pool to Make a Statement
The Las Vegas pool scene is the place to be seen during the summer when champagne sprays and big-name DJs are a common sight on The Strip. For this party atmosphere, you'll want the perfect bathing suits, swim shorts, and accessories to make a statement by the pool. Molly Brown's Swimwear caters to men and women, with unique designer brands that include Acacia, Chubbies, Frankie's Bikinis, Luli Fama, Rhythm, Tori Praver, and Vitamin A, among others.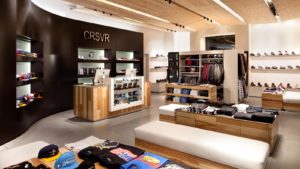 Forget Flip-Flops
Even the least fashionable among us can find a way to stand out with a few minor adjustments in the footwear department and CRSVR sneaker boutique is just the place for you to expand your horizons (and knowledge). This year the flagship Las Vegas location has debuted a Women's Nike Air Foamposite with floral prints (to match the aforementioned Hawaiian theme) and the Nike Air Max 90 QS "Mars Landing" sneaker, which makes an impression day or night.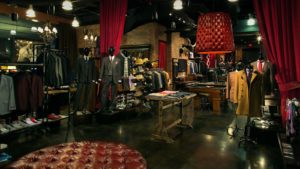 Who Said Summer Suits Are Just for the Pool?
You wouldn't want to stand out in the sunlight at 3PM, but you can still pull off a dapper suit during Las Vegas' notoriously hot summer months. As they say, it's a dry heat, and thank goodness for that. When it comes to suiting, you'll want a breathable and light fabric. If it looks like your everyday suits won't cut in in triple digits (thick wool, cashmere, and tweed are no-go's), you'll want to seek out expert advice from STITCHED at The Cosmopolitan. The acclaimed custom clothing shop (which counts Major League Baseball star Bryce Harper among its famous clientele) will provide you with a stylist consultation, personal shopper, and tailor to suit you up for any adventure.
 When it comes to summer style, don't stop at your wardrobe. From hair to nails, here are some of our best beauty tips to complement your fashion choices.