The temperatures are warming up, the day clubs are gearing up, and our allergies are acting up–which all means spring is finally here! And that also means a whole new season of entertaining reasons to check out what's happening at The Cosmopolitan of Las Vegas.
April 5 | The Chelsea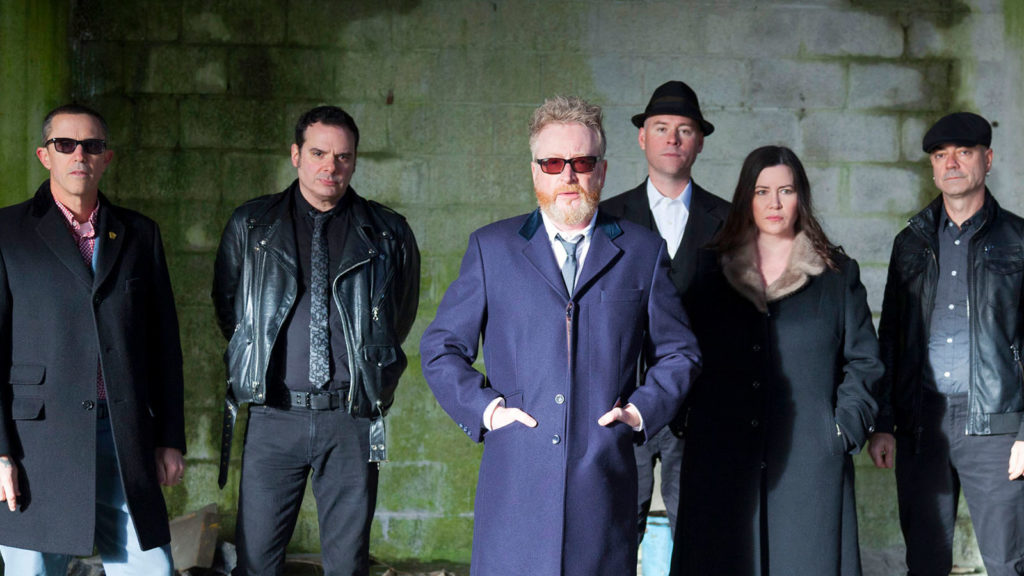 They say every cloud has a silver lining, but in this case, maybe it's more appropriate to say that every clover has a fourth leaf. Each year around St. Patrick's Day, Flogging Molly performs at The Cosmopolitan to celebrate the holiday in proper Irish rock style, but due to a very confused Mother Nature, the group was forced to reschedule its March 15 show at The Chelsea. The good news: fans of the Celtic punk rockers don't have to wait long for the rescheduled show–the new date is coming up April 5. And doubly good news: if you weren't able to make it to the original date or are just learning of this show now, a limited number of tickets are still available. Sláinte!
May 3 | The Chelsea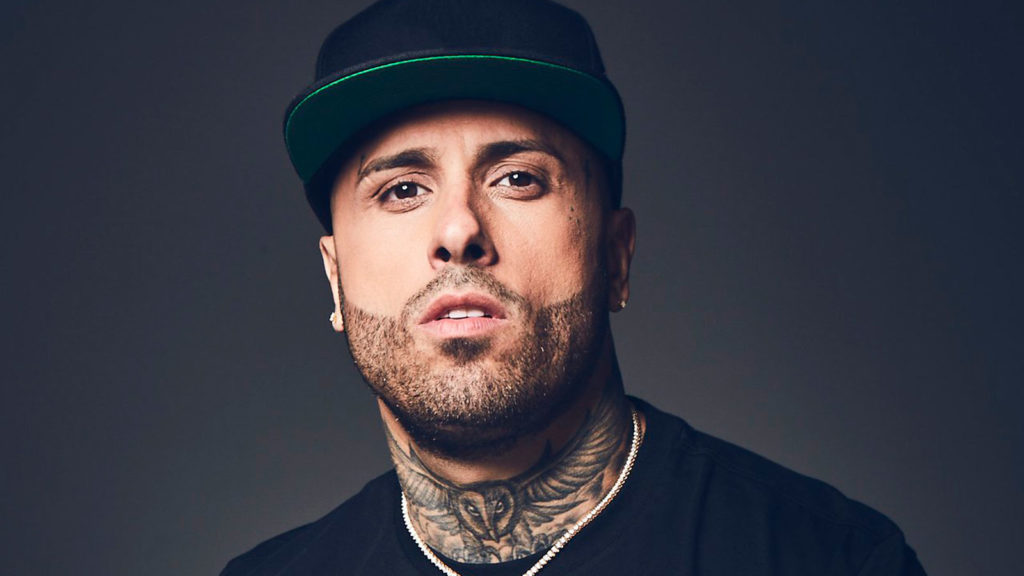 Do you think it's a coincidence that reggaeton superstar Nicky Jam has a song called "Jaleo" (with Steve Aoki) and is also performing inside a hotel with a restaurant called Jaleo? OK, that is probably totally just a coincidence. But we're going to pretend like it's fate that this Latin Grammy-winning singer, songwriter and actor will be bringing his Intimo tour to The Chelsea on May 3. Either way, one thing is indisputable: there's going to be a whole lot of booty being shaken inside The Cosmopolitan as Nicky Jam performs massive hits like "X," El Perdon," and "Travesuras."
Starting May 13 | Boulevard Pool
The Boulevard Pool at The Cosmopolitan is already an amazing spot to catch rays, cool off from the heat, and soak in a poolside scene. So, it's no surprise that when you add blockbuster films being shown on a massive digital marquee, tasty concessions, and cinema-inspired cocktails, you get something even more amazing: Dive In Movies. This weekly outdoor film series kicks off May 13 with Mission: Impossible – Fallout and continues every Monday evening through Labor Day, featuring a schedule chock full of old favorites (such as Dirty Dancing and Grease) and recent hits (including Crazy Rich Asians and Aquaman). You can even level up your poolside movie-going experience by reserving a daybed or cabana for the night.
May 18 | The Chelsea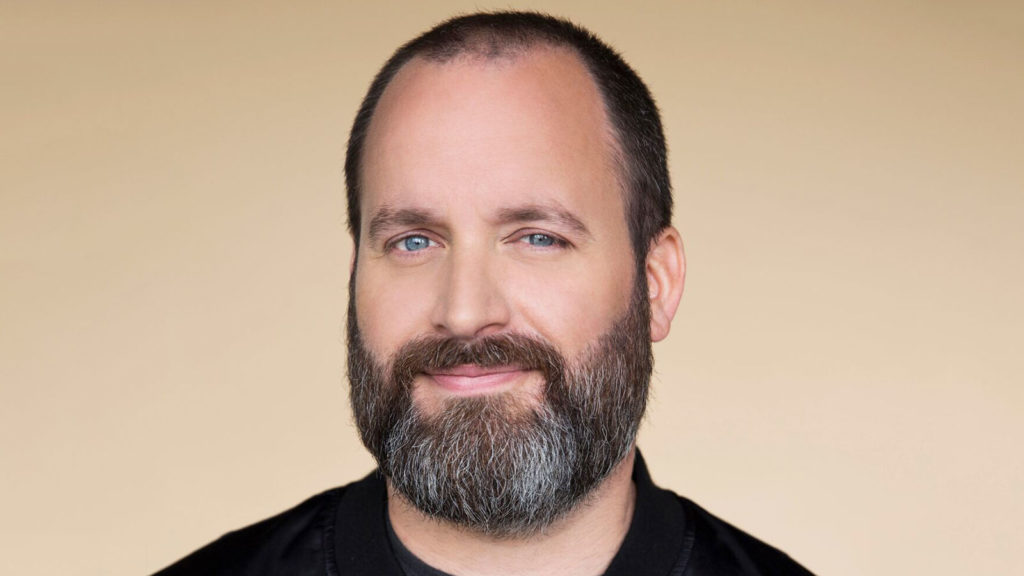 Whether he's on stage questioning what kind of a strip club calls itself "Beef" or co-hosting the comedy podcast "Your Mom's House" with his hilarious wife Christina Pazsitzky, Tom Segura's no-nonsense brand of comedy has endeared him a growing fanbase–and a dash of ubiquity. He now has three Netflix comedy specials–Completely Normal, Mostly Stories, and Disgraceful–to go along with three chart-topping comedy albums. Tickets for the Vegas stop on his Take It Down Tour are scarce, so if you want to see this multifaceted funnyman live, take it down … to the virtual box office.
June 15 | The Chelsea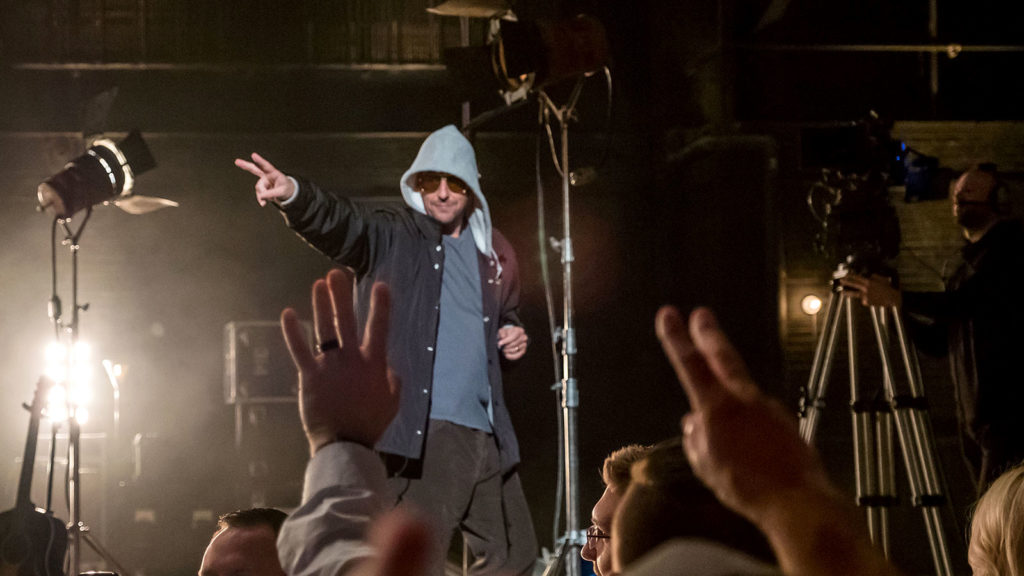 Speaking of funnymen, Adam Sandler continues his residency at The Chelsea on June 15. If you missed Sandler the first few times around, now's your chance to catch one of the world's most enduring comedy stars singing silly songs, musing on getting older, and bringing along surprise guests (previous openers include Sandler's old Saturday Night Live cast mates Rob Schneider and David Spade). We can't promise who's going to turn up for this show, but do you really want to risk not finding out for yourself?