There are plenty of reasons that music fans have gravitated toward the large-scale, all-you-can-bounce-to, unencumbered-by-walls-or-ceilings experience music festivals offer that smaller-scale concerts don't. Whether it's the diverse lineups, the interactive activities, or just the chance to sport fashion choices your mother wouldn't have approved, we totally get it. And we're lucky to live in a city that gets it, too. Here are five Las Vegas music festivals we're most excited about in 2017, even if we can't score tickets to all of them.
CBS Radio's SPF
May 20 | Boulevard Pool at The Cosmopolitan of Las Vegas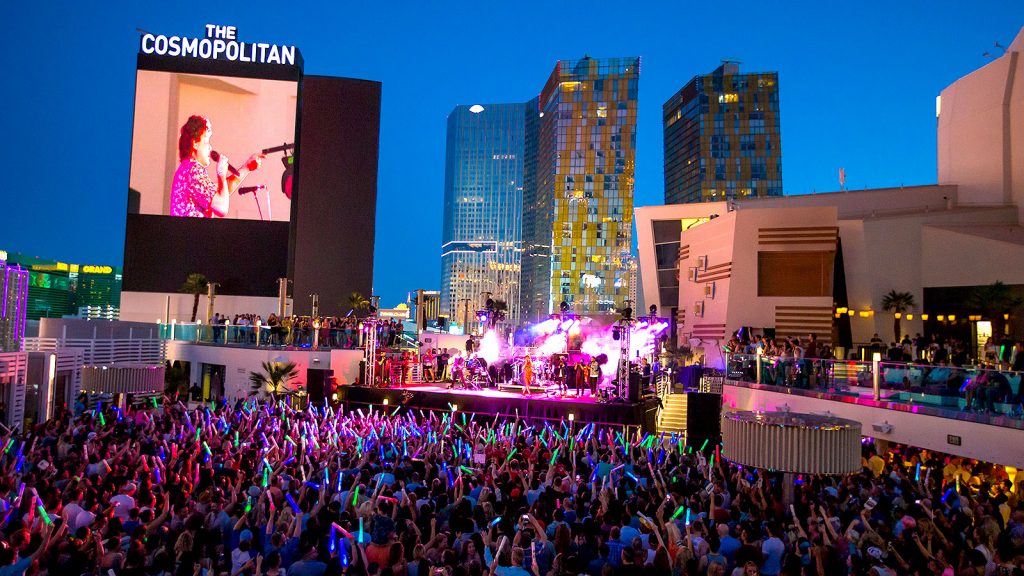 Technically, CBS Radio's SPF ("Sun. Pool. Fun.") spans two days this year, but the Friday night show featuring Linkin Park is happening indoors (at The Chelsea) and sold out while we were typing this sentence, so let's focus on the outdoor aspect of this event: An evening of performances from all the most popular kids in pop, R&B and hip-hop, including DNCE, Hailee Steinfeld, Jason Derulo, Post Malone, and Niall Horan, all under the open sky at The Cosmopolitan's Boulevard Pool, surrounded by lights of The Las Vegas Strip. Think Joe Jonas will sing "Cake by the Pool" instead?
May 26-29 | Downtown Las Vegas
What was born as a friendly bowling tournament between punk rock record labels has become one of the coolest, loudest music festivals in the United States. Downtown Las Vegas becomes a giant dive bar (then again, when isn't it?) every Memorial Day Weekend as the Punk Rock Bowling Music Festival takes over numerous outdoor (and a few indoor) stages. The main festival stage, at the Downtown Las Vegas Events Center, features the big headliners, including Iggy Pop, Bad Religion, Pennywise and dozens of others, but late-night smaller club gigs at such venues as Beauty Bar and Bunkhouse Saloon provide intimate access and usual feature plenty of surprise guests. Oh, and yes, there's still plenty of bowling action, too.
96.3 KKLZ's Junefest
June 3 | Sunset Station Amphitheater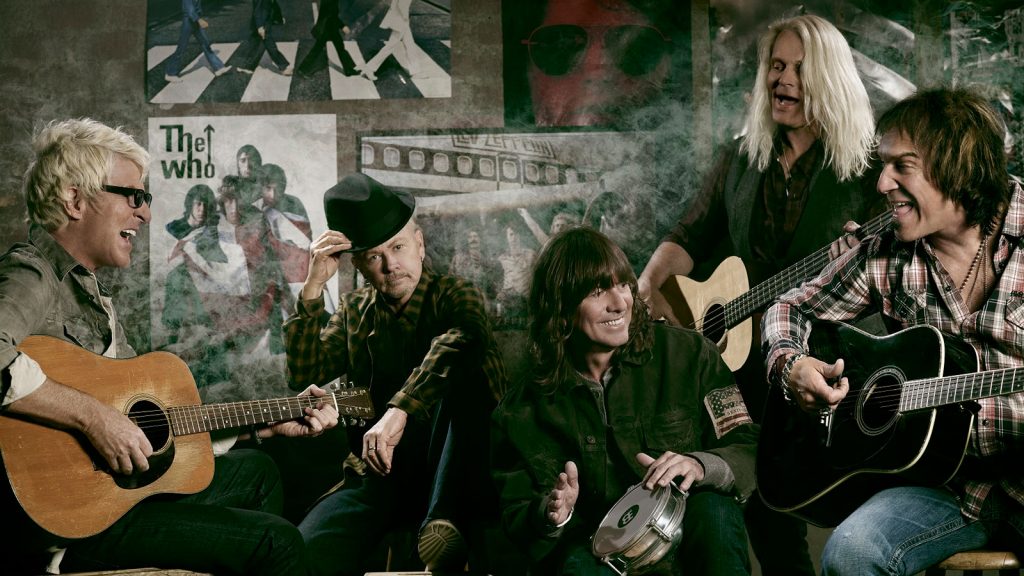 Who says the suburbs can't rock? Local classic rock station 96.3 KKLZ has been putting on its annual Junefest concert for more years than anyone can remember. This year's lineup includes smooth-rockers REO Speedwagon, former Eagles lead guitarist Don Felder, and New Wavers Martha Davis and The Motels. We hear that Felder's band plays almost entirely Eagles songs, so hit up Junefest if you want to take it to the limit one more time.
June 16-18 | Las Vegas Motor Speedway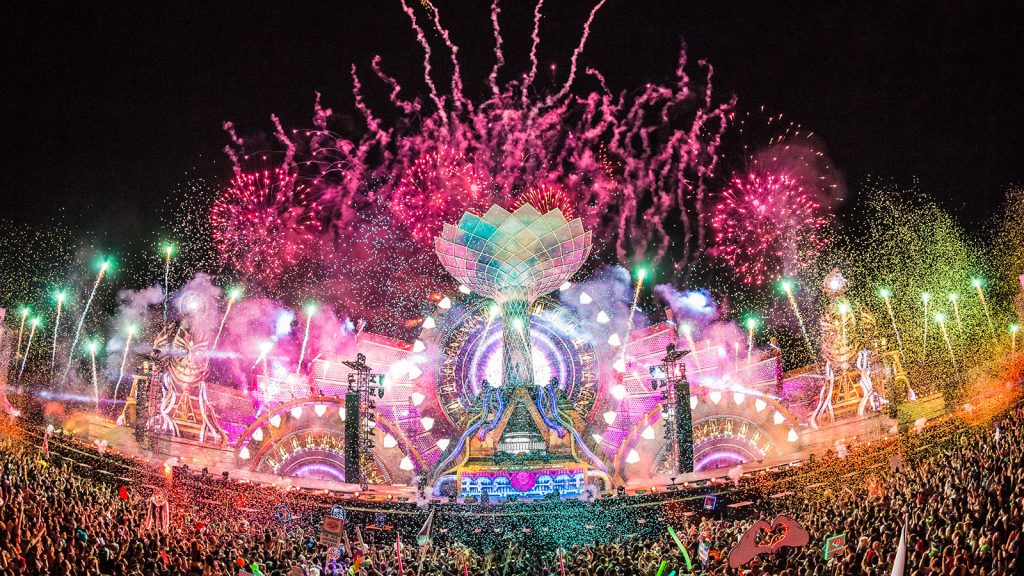 The Las Vegas edition of Insomniac's massive, three-day paean to rave culture has grown to become one of the world's largest—and most mind-blowing—electronic music festivals. Although EDC claims the "most important headliner of all" is YOU, the rest of its lineup is no slouch—basically every major and minor artist in electronic music today, from Vegas club regulars like Galantis, Shaun Frank and DJ Khaled to EDM legends like Paul Oakenfold, ATB and Paul van Dyk. But beyond the musical action taking place on various stages at EDC is a bounty of LED-lit magic happening all around the Las Vegas Motor Speedway, from traditional carnival rides to oversized, Burning Man-style art installations. Dress (in)appropriately and remember to drink plenty of water.
September 22-24 | Downtown Las Vegas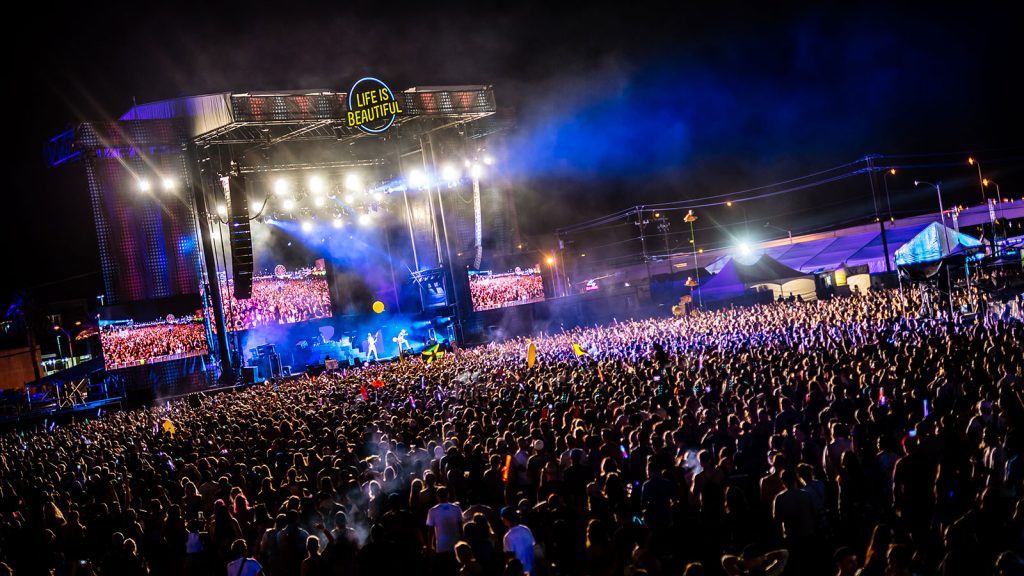 Returning for its fifth year to the streets of downtown Las Vegas, Life Is Beautiful—named Pollstar's "Festival of the Year" in 2016—is about more than just music, offering programming that includes guest speakers, comedians, visual artists, and much more. But, yeah, the music's pretty good, too, with one of the most diverse rosters yet: Chance the Rapper, Muse, Gorillaz, Lorde, Kaskade, The XX, Blink-182, Wiz Khalifa, and Pretty Lights are among the massive musical lineup that also includes a handful of local artists, to boot. Three-day and single-day (Friday and Saturday) general admission passes already sold out for this year's event, but single-day Sunday and VIP tickets are still available…for now.
Life Is Beautiful photos courtesy Life Is Beautiful. SPF photo by Erik Kabik. Punk Rock Bowling photo by Tyson Heder. REO Speedwagon photo by Randee St. Nicholas. EDC photo by aLIVE Coverage for Insomniac.