Fall in Las Vegas is a unique time of year when blistering triple-digit temperatures give way to cool, crisp, days, and nights. The transition, which begins around mid-September, offers visitors (and locals) the opportunity to, at last, put away their tank tops and flip flops and elevate their wardrobe for a new season, and new experiences.
There is always an urgency, regardless of season, to upgrade your wardrobe in Las Vegas. Sometimes it happens when you're not banking on "sweater weather" on The Strip. And other times, it happens when you make last-minute dinner reservations or grab tickets to a show or sporting event (Vegas Golden Knights home games are definitely "sweater weather" occasions).
Sam Glaser, Vice President of Purchasing and Operations at STITCHED inside The Cosmopolitan of Las Vegas, is used to seeing that urgency.
"A big part of our business is [the] gentleman who wants to upgrade their ensemble same-day," Glaser says.
Along with STITCHED General Manager Ricci Lopez, Glaser has gotten used to upgrading guests when they arrive at The Cosmopolitan of Las Vegas. Under packing is the occasional excuse. Still, most of the time, they're merely looking for an opportunity to transform themselves into something more glamorous, more daring, or, for lack of a better description, more Vegas.
Recently, the pair sat down with 52 Stories to discuss Fall trends for 2019, as well as how to make your wardrobe stand out during your Vegas vacation and beyond.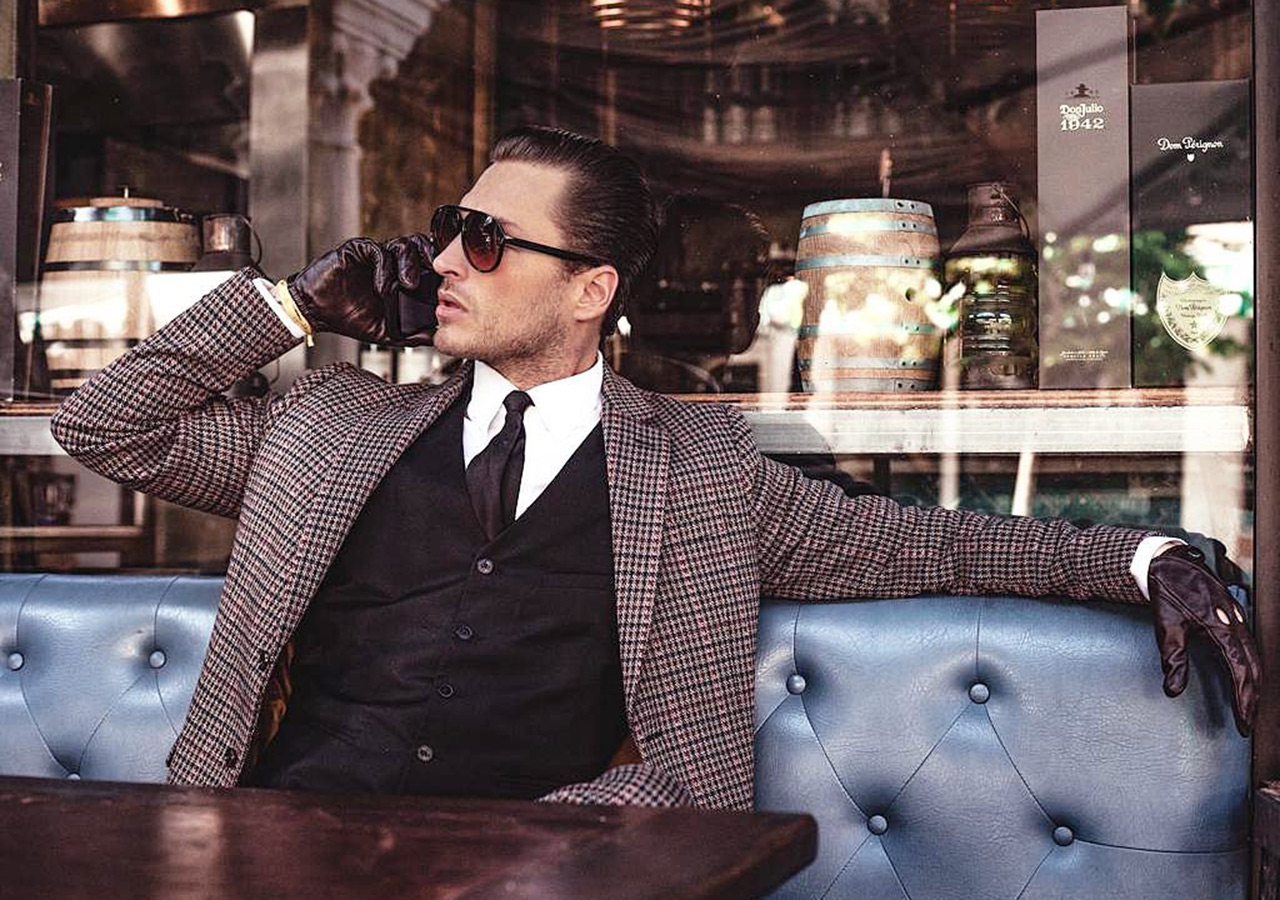 52 Stories: Unlike other cities, Las Vegas doesn't cool down immediately in the fall. How do you successfully make the seasonal transition?
Sam Glaser: We have customers from all over the world, so we're not entirely confined by the Las Vegas climate. We like lightweight, year-round wool and wool-silk blends, in colors that transcend seasons.
52 Stories: How do you stay fashionable when it's time to bundle up with extra layers?
Ricci Lopez: Overcoats and peacoats in both double-breasted and single-breasted styles. Leather jackets are a great option too. The most important element of your outerwear is that it fits properly. Add lightweight scarves – wrapped around your neck with precision and purpose – and lamb leather gloves with a hat. I also truly believe that wearing a turtleneck gives a man what I call "instant elegance."
52 Stories: What stands out in this year's Fall collection?
Sam Glaser: Standout pieces for the bold include patterned-suit separates (think jackets and pants boasting dots or florals), colorful suits in burgundy and green hues, macro-print sweaters (tonal camo, oversized hounds-tooth), and plaid overcoats.
52 Stories: What are the unique Fall trends that fashionable guests, male and female, should pay attention to?
Sam Glaser: Modular outerwear. Think sport coat with a zip-in/zip-out vest. Also, performance-everything. For the last few seasons, our favorite shirts had four-way stretch, cooling and moisture-wicking, wrinkle-resistance, and machine-washable. Now, jackets and pants are starting to catch up. As a suiting-style trend, we're seeing oversized macro-patterns, subtle tonal prints – black on black or navy on navy – and suit-friendly dress sneakers.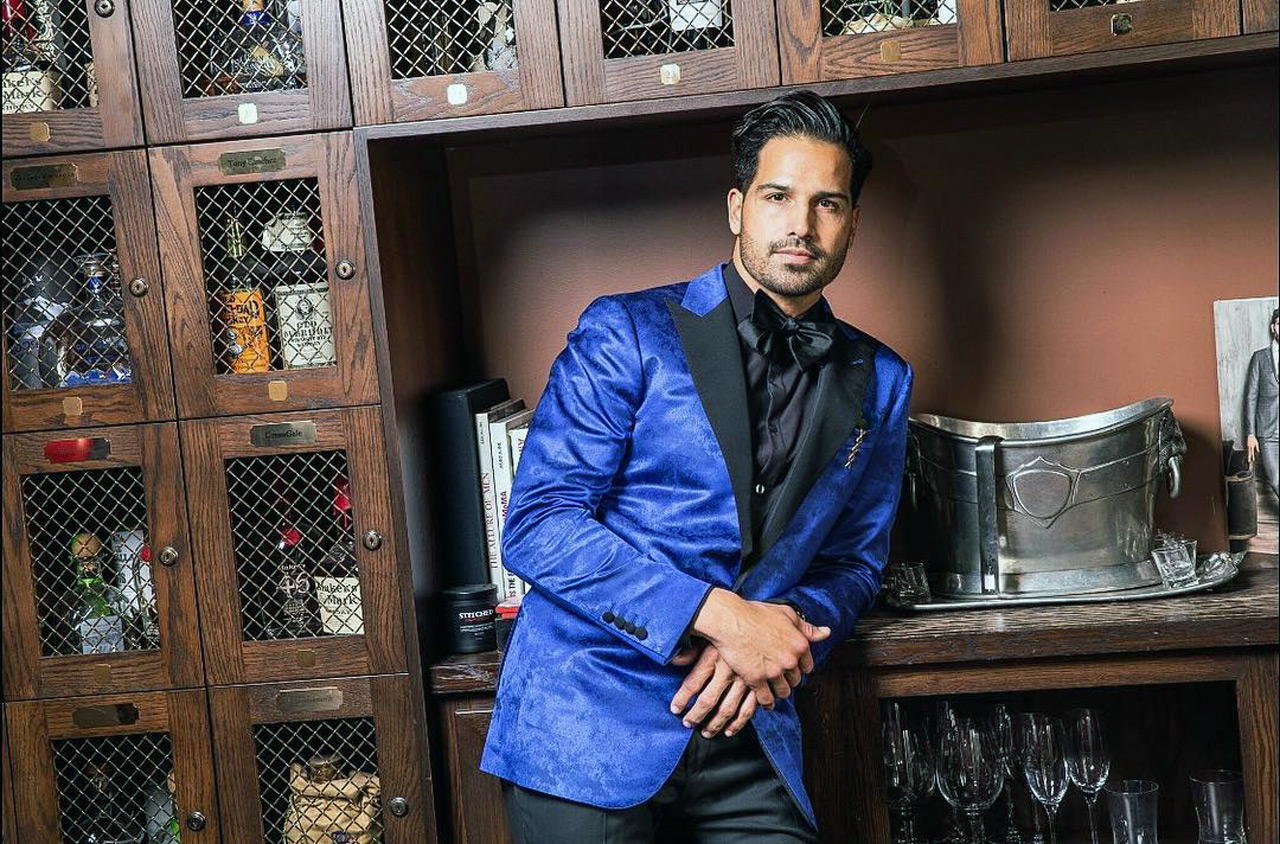 52 Stories: What do you recommend for this season's formal events?
Ricci Lopez: One of my recommendations is that every man invests in at least one higher-end tuxedo. You cannot go wrong with a classic black tuxedo with a peak lapel. You can also dare to be different with a navy shawl collar tuxedo – very European. Depending on the event, I think it is quite smart and sartorial to wear a proper dinner jacket with traditional tuxedo pants. I always recommend a self-tie bow tie, and you must have a pocket square in the breast pocket. I believe in classic elegance when it comes to a tuxedo shirt: white with a narrow pleated front and black studs. A convertible cuff in lieu of a French cuff is modern and not as bulky under your sleeves.
52 Stories: What are your favorite locations for a fashion photoshoot at The Cosmopolitan of Las Vegas?
Ricci Lopez: The Boulevard Pool is one of my go-to spots for a photo opportunity. I, of course, am partial to taking photos at our Haberdashery. Our Bespoke Lounge is brilliant with tufted leather couches and ottomans, a custom made Scotch locker wall with 72 lockers, gorgeous chandeliers, antique and rare books, limited edition photography, art, and taxidermy. I also love the Talon Club. The creme de la creme of photo opportunities would be on the terrace in a Wraparound Suite. The views are spectacular.