Though Las Vegas was founded in 1905, many see it as a city that's still growing up.
Much of that is by design, as its famous resorts are renovated continuously and reinvigorated with new energy to give returning visitors an experience 'they've never had before! Another reason is that the 'city's past has slowly disappeared over the years, replaced by new technology and new attractions.
But there are still places you can go to experience the past, places that appeal to your senses of sight and sound not located on The Las Vegas Strip. There are plenty of areas close to where you're staying that can take you on a trip down memory lane.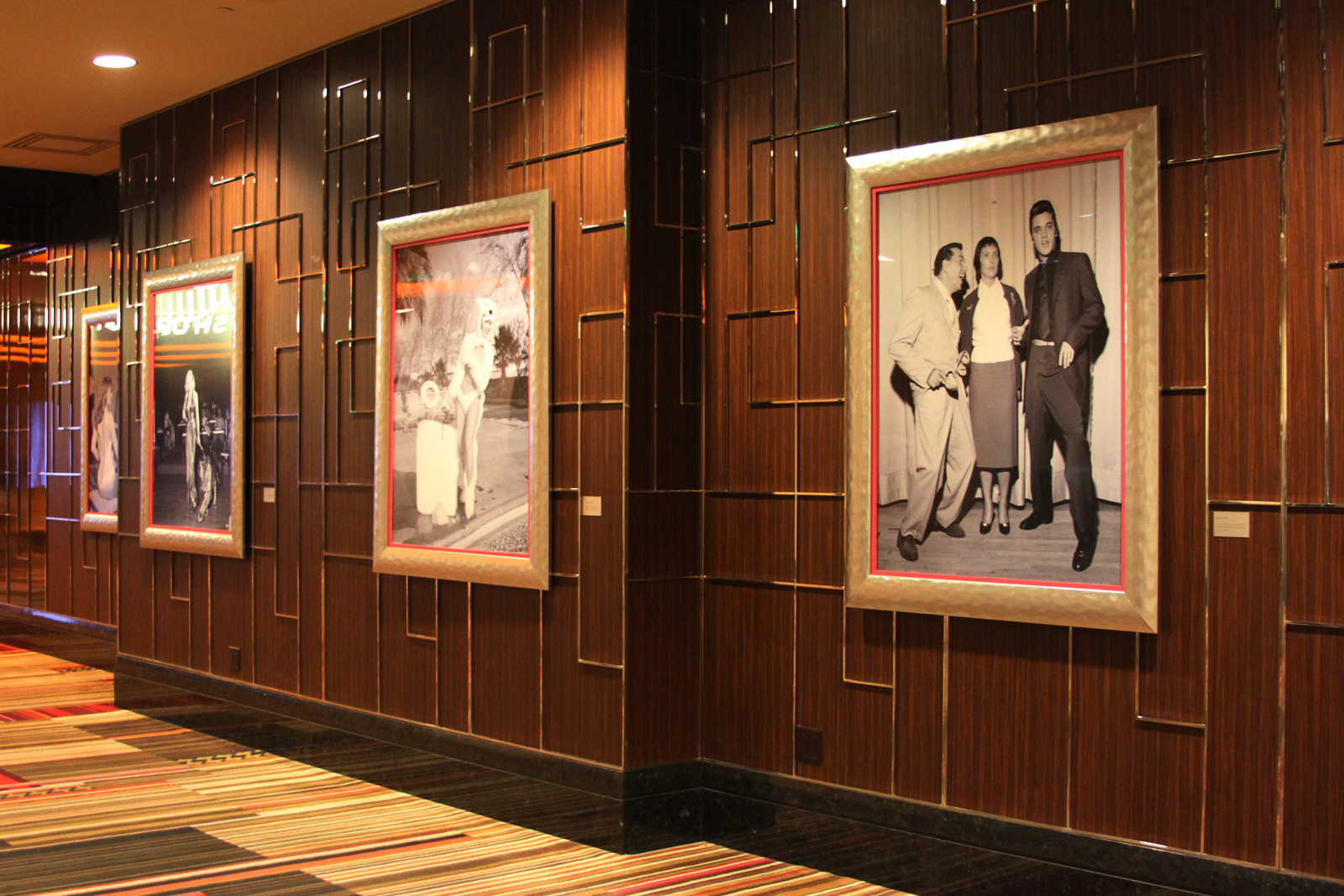 Destination 1: The Golden Age of Glam
The Level 2 walkway that takes you from The Chelsea Tower to Boulevard Tower pays respect to the decades that followed World War II. The Golden Age was all about glamour, style, and over-the-top. This area at The Cosmopolitan displays photos from the Las Vegas Convention and Visitors Authority. You'll find images of Elvis Presley, Harry Belafonte, Jayne Mansfield, Frank Sinatra, and screens displaying videos of the era that helped make Las Vegas the entertainment destination that still stands today.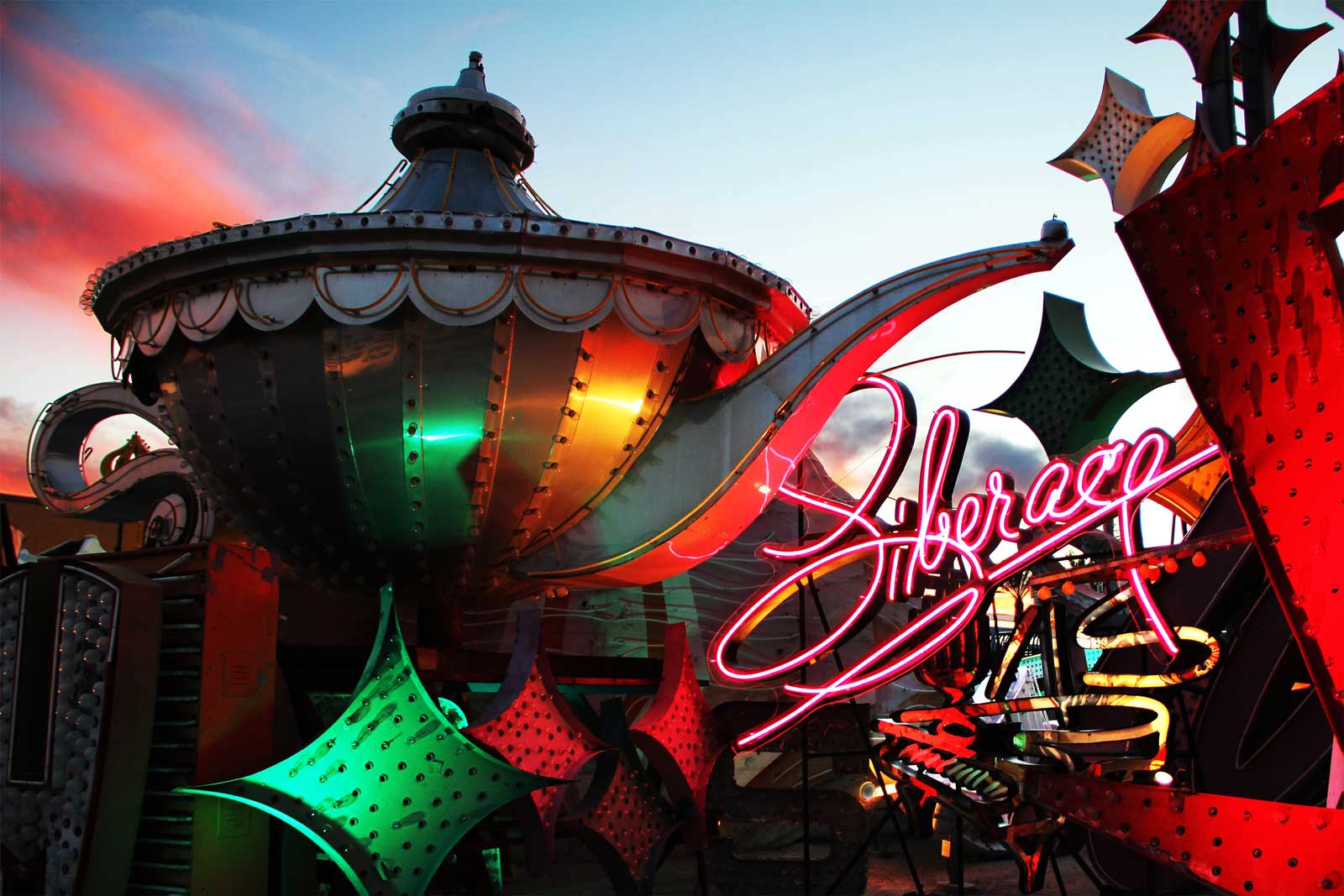 Destination 2: The Neon Museum
In the 1990s and early 2000s, Las Vegas made itself a destination for demolition, luring visitors and locals to The Strip as one resort after another came tumbling down in controlled implosions. This method of "out with the old" kept the city looking fresh, but left some history buffs longing for a bygone era.
These relics – pieces of demolished hotels and casinos – have long been preserved in the Neon Museum (770 Las Vegas Blvd.) north of Downtown Las Vegas. The artifacts contained within include some of the 'city's oldest and most recognizable signs: the Binion's Horseshoe, the Stardust sign letters, an enormous skull bearing a 'pirate's bandana, among others.
Over the years, the nonprofit museum has worked to restore many of the signs in its collection, a.k.a. The Neon Boneyard, giving visitors a glimpse of how they looked in their heyday. Additionally, the museum is a prime destination for photo and film shoots. Though unlike the scene in '1997's Vegas Vacation, you 'can't simply walk into the Boneyard with your friends and throw a big party.
When the Boneyard is lit up at night, you feel instantly transported to a Las Vegas that 'doesn't exist anymore. The museum has several tour options available, including self-paced and guided tours. Tour tickets can also be paired with Brilliant!, a show created by artist Craig Winslow, which explores "the history of Las Vegas through sight and sound."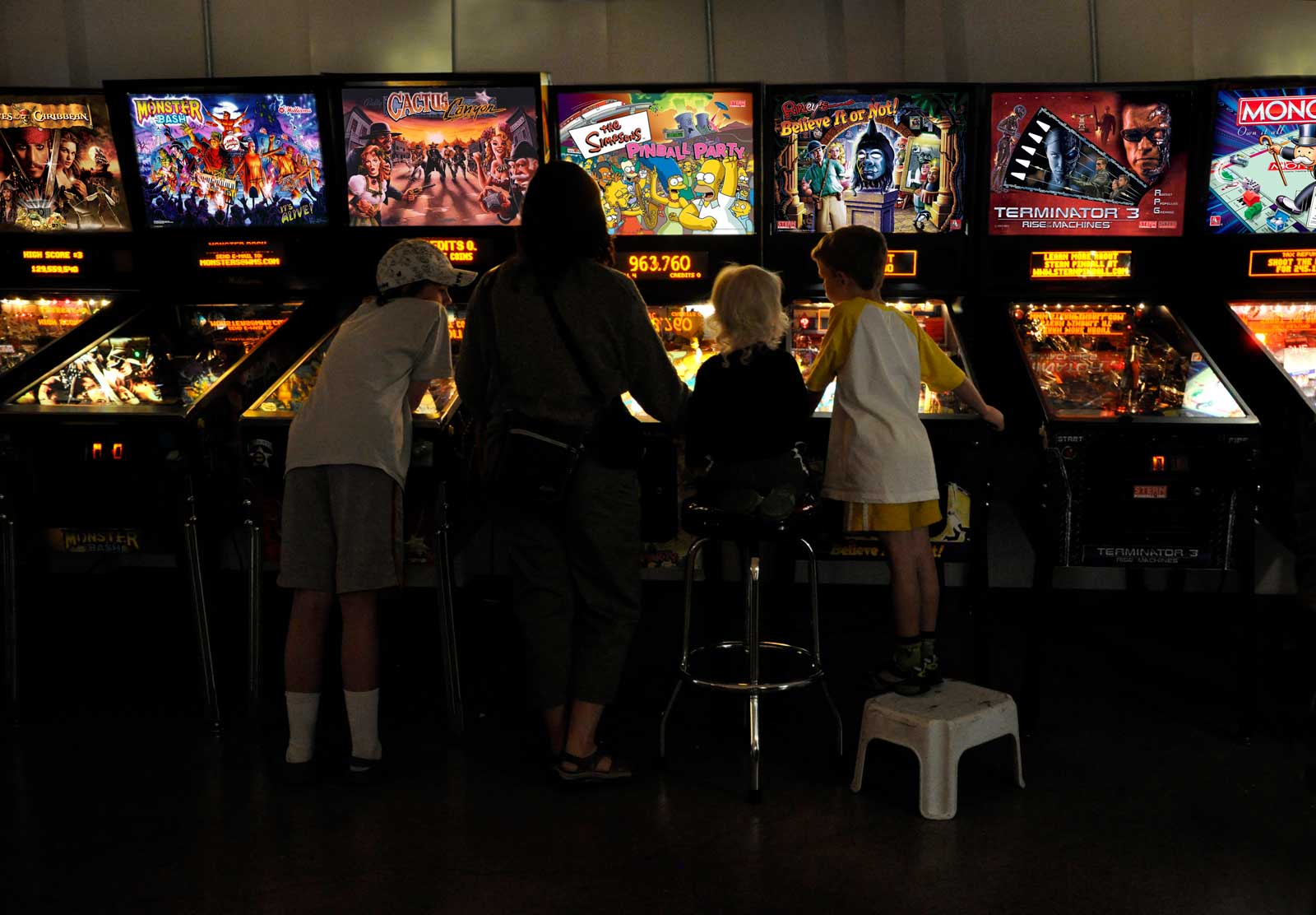 Destination 3: Pinball Hall of Fame
While the Neon Museum strives to educate visitors about Las 'Vegas' history, another destination just east of The Strip strives to preserve elements of our childhoods. These exhibits aren't specific to Las Vegas's past. But if you make the pilgrimage to the Pinball Hall of Fame (1610 E. Tropicana Ave.), you are likely to find something that rekindles memories from your past.
Former arcade owner Tim Arnold opened the Pinball Hall of Fame in November 2009. And it quickly became a destination for old-school game players and those who preferred the ringing of bumpers to the ringing of slot machines. The facility operates as a nonprofit and revels in its "thrift store" appearance, with no outrageous signage and little else inside except rows and rows of games.
It's the sheer selection of games that will have you wanting to exchange your bills for quarters and spend an afternoon on your feet. The Pinball Hall of Fame has games that date back as far back as the 1940s. With these classic games lined up in a row, it gives off a carnival midway vibe that instantly transports you back to childhood.
The Pinball Hall of Fame is also famous for collecting games based on licensed properties, including many that will have you scratching your head, saying, "I 'can't believe they made a pinball game out of that!" Shaq Attaq starring Shaquille 'O'Neal, Guns N Roses pinball, Waterworld – there's something for every taste, and a welcome surprise at every turn.