The funny thing about bachelor parties in Las Vegas is they're nothing like the movies. Sure, you could make it just like The Hangover if you're willing to risk your health and safety (and really want to steal a tiger), but most guys coming to town would prefer Hangover-esque fun without the actual hangover.
So how do you indulge in the best Las Vegas has to offer while ensuring that everyone in your party, notably the groom-to-be, is having a blast? It starts with the destination, one that offers all of the must-haves for a bachelor bash, plus a few hidden surprises that will have everyone longing to come back for the next one.
Here's how The Cosmopolitan of Las Vegas can help you check off all of your bachelor party boxes.
Keep the Gang Together
It's easy to lose track of friends at a Vegas bachelor party. Inevitably, someone will sleep in late as the rest of the gang heads out, or the groom will get locked on the roof of a hotel as his friends are hijacking a police car and breaking into Mike Tyson's house – wait, no, that's The Hangover.
The point is you want to keep people close together. That's where premium suites come into play. Consider the sought-after Bungalow Suite with floor-to-ceiling windows and a jacuzzi plunge pool overlooking The Cosmopolitan's Marquee Dayclub. It's got enough space for 10 friends to hang around with three levels and a private terrace.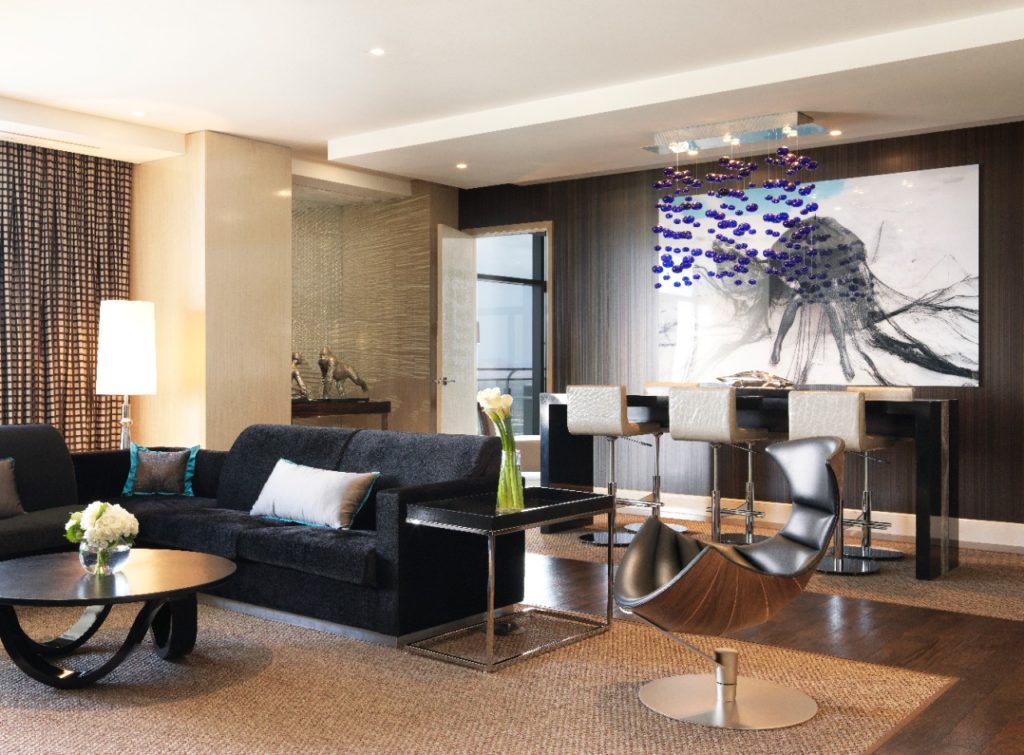 Looking for even more luxury? The Chelsea Penthouse has enough room – starting at 2,400 square feet with two or three bedrooms – for the entire group. Plus, you get a wet bar and mind-blowing terrace views of The Strip – perfect for selfie sessions.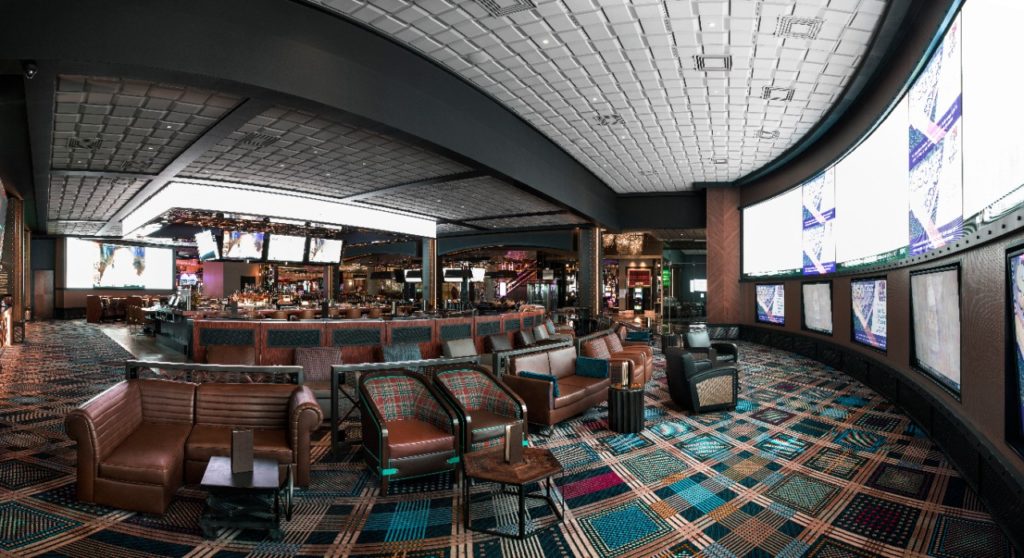 Reserve a Seat for Game Time
Bachelor parties are great when they overlap with a major sporting event in Las Vegas, and The Cosmopolitan offers a front row viewing experience for everything from UFC fights to championship games. As the home of the NHL's Vegas Golden Knights, NFL's Las Vegas Raiders, WNBA's Las Vegas Aces, and the aforementioned UFC, there's something for every fan.
The epicenter of sports fandom at The Cosmopolitan can be found just near the Las Vegas Strip entrance on the casino floor. The Race & Sports Book offers premium views of every game via massive LED screens, plus a menu that includes dishes from the resort's Block 16 Urban Food Hall.
You can also find your way to Clique on the first floor of the Chelsea Tower, and you'll not have a seat for game time but a bevy of one-of-a-kind cocktails for you and your friends. There's bottomless tequila on "Tacos and Tequila Tuesdays" and special guests DJs serving up beats on Fridays and Saturdays. Check the entertainment calendar and reserve your seat in advance.
A Cocktail Hour for Every Taste
The Cosmopolitan makes it easy to please everyone in the group with resort-wide cocktail hours at its restaurants. Scarpetta, Momofuku, China Poblano, Blue Ribbon, Beauty & Essex, Holsteins, Jaleo, STK, and Zuma all offer specialty cocktails and dishes nightly or on specified nights. There's even a Sunset Cocktail Hour at Boulevard Pool from 6:30 p.m. to 8 p.m. on Thursdays through September 16.
Kick Out the Jams
Since it debuted in 2010 with epic performances by The Killers, Coldplay, Jay-Z and others, The Cosmopolitan has made music part of its DNA. No bachelor party would be complete without experiencing a concert at The Chelsea or witnessing a performance by DJ Vice, DJ Pauly D, or another superstar behind the decks at Marquee.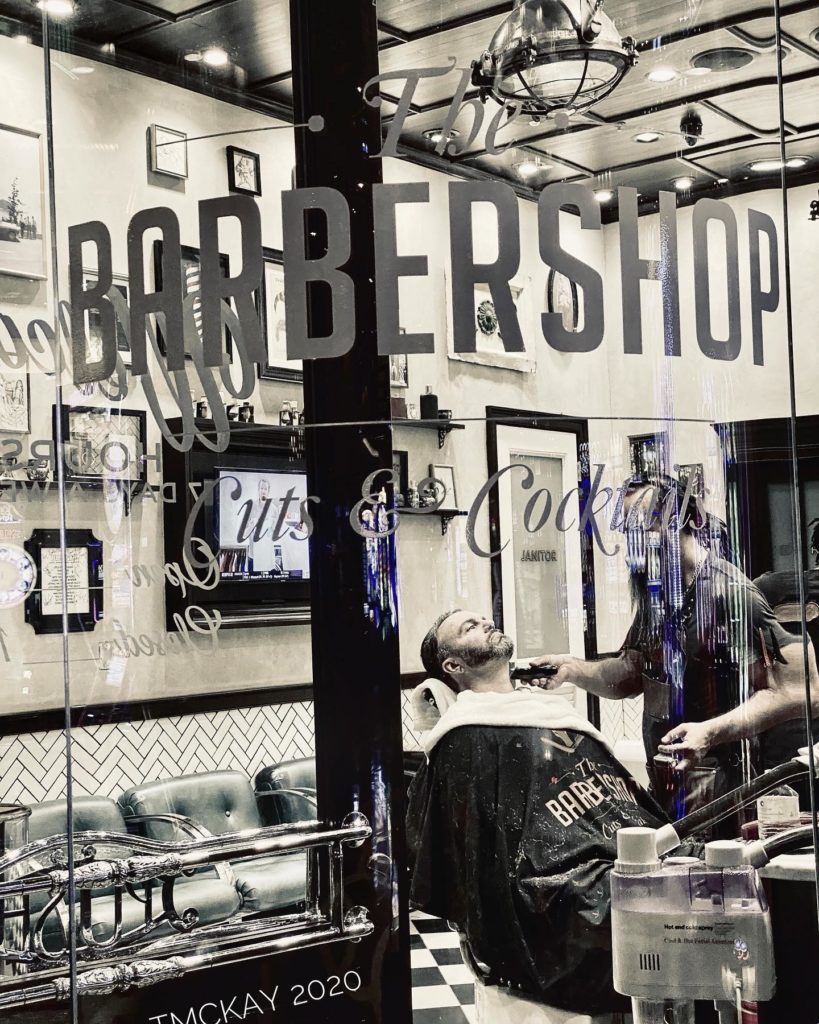 If you're looking for a more intimate concert venue, The Barbershop Cuts and Cocktails is the ideal destination for drinks, conversation, and live music. You and the gang can arrange for a haircut or shave, and when it's over sneak through the janitor's closet door to the speakeasy for beverages and live bands.
Call the Concierge for Off-Strip Adventure
When you're ready to venture outside of The Cosmopolitan, you don't want to get stuck wandering the city without a plan. Contact the Concierge Team in advance and they'll help you decide on the perfect off-Strip adventure. Be sure to ask the groom what he's in the mood for before you make any final decisions. Maybe he wants to take a helicopter flight over the Strip? Maybe he wants to ride an ATV in the desert or race a Ferrari? Anything's possible in Las Vegas, and the Concierge Team can ensure you have the hookup.
Call 877.893.2003 or email concierge@cosmopolitanlasvegas.com to start planning your bachelor party.