Now in its 9th year, The Ice Rink returns to Boulevard Pool on Wednesday, November 18. We recently chatted with Fedor Banuchi, The Cosmopolitan's Vice President of Entertainment, to find out what makes this winter wonderland so special and how guests can comfortably and safely enjoy the holiday festivities.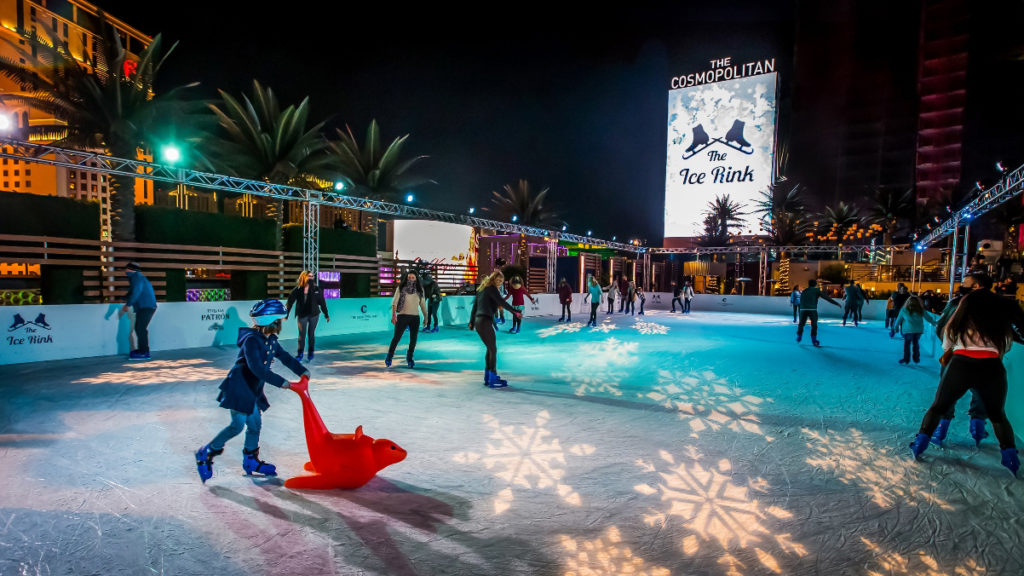 What makes The Ice Rink the place to be?
We created an ice rink that wasn't only about the skating. You have a unique setting— it's four stories above The Strip, it's outdoors, it's in between the two resort towers, and at night, you have this dope view of the city with all of the lights on. We've built this Winter Wonderland of sorts—obviously you have the skating but we added fire pits with real fire, s'mores and the area looks like an après ski lodge. People love it!
What are some of the offerings at The Ice Rink?
We show your favorite classic movies (think The Nightmare Before Christmas, The Muppet Christmas Carol, and Christmas with the Kranks) on the giant screen on Mondays and Tuesdays at 6:30PM and we try our best to create an environment that you could go and enjoy even if you don't want to skate. Plus, we don't charge for rentals, only for skating. It's all-you-can-skate so when you come in and you pay for skating, in theory, you can stay all day. General admission is $30 to skate and it includes your skates if you need them. If you're a local, military, or a hotel guest, you get to skate for $20 Monday through Thursday.
How will things be different as it relates to safety precautions during the COVID-19 pandemic?
We are keeping everyone's safety top of mind by implementing social distancing, reduced capacity and guests will be required to wear face coverings unless eating or drinking while seated. When guests enter, they'll be counted by a sophisticated computer system. We also relocated the skate rental so we can have people social distance in the naturally long queue. In years past, there was one door, which was the entrance and the exit to the rink. Now, there's a separate entrance and exit.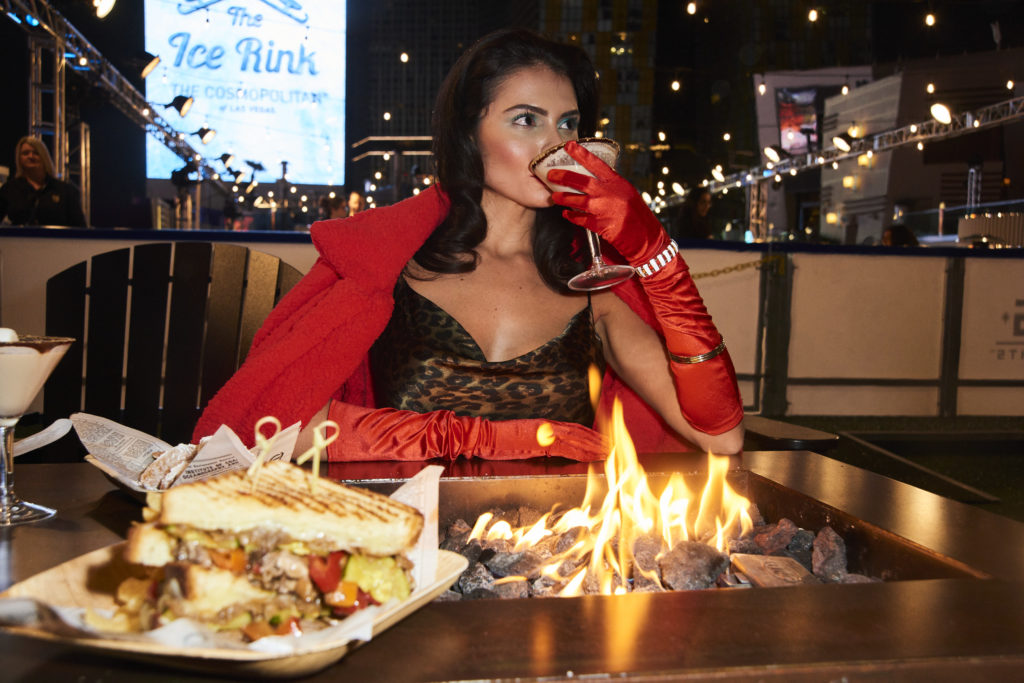 What insider tips can you share?
The big thing is the fire pits, which are very popular. You can make a two-hour reservations for those, so you can have dinner and skate while keeping warm by the fire pit. There are 13 fire pits and to properly social distance, some of the pits are going to be elevated on the pool tiers.
Order the Grilled Cheese & Tomato Soup. It's a really thick tomato soup and it has a splash of olive oil that they put in it. It's unbelievable. The Cinnamon Churros are really good. They come with a chocolate dipping sauce. And the Tater Tots Nachos are out of this world but they're messy! As for drinks, order the Campfire Delight. They do a brûlée with roasted marshmallows! This is not your average cocktail.
For more on The Ice Rink, visit: https://www.cosmopolitanlasvegas.com/ice-rink