When it comes to travel in 2021, getting there really should be half the fun. Americans are itching to travel again, and with Las Vegas remaining a preferred destination, there's so much more to see when you decide to plan a road trip rather than book a flight.
And even if Vegas is calling, what's the rush? Whether it's a trip that takes a couple of hours, a half-day, or longer, there's plenty to see along the way. Here are a few choice destinations you'll want to make time for during the drive.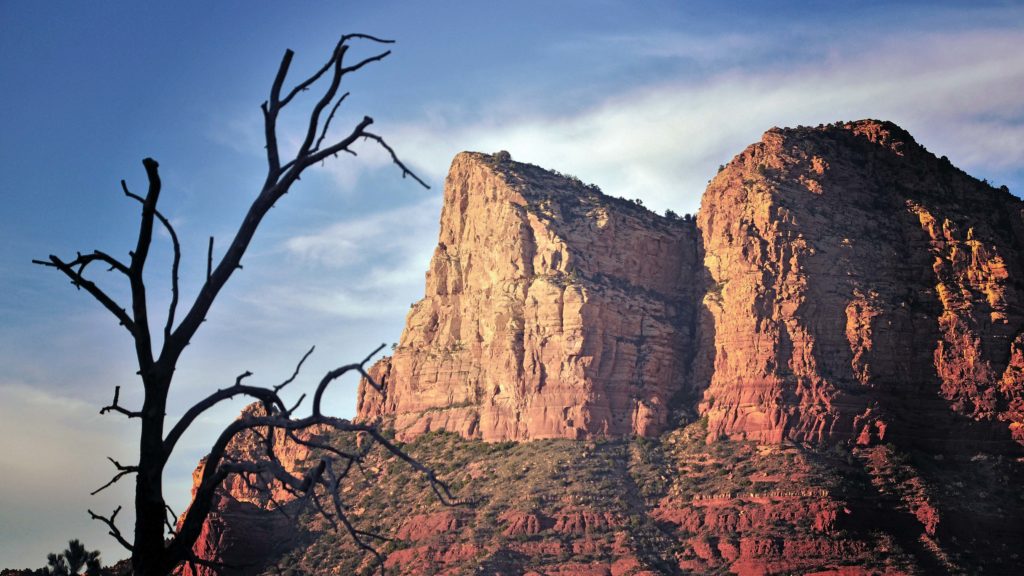 Coming from Arizona
Sedona
The Grand Canyon State boasts much more than the famous canyon, though you should definitely make that a priority for your trip. If you're coming to Las Vegas from Arizona, plan a stop in Sedona. Located within the Coconino National Forest, the city boasts a bevy of natural attractions, including Cathedral Rock, Bell Rock, and the Red Rock Scenic Byway alongside Highway 179. Architectual wonders include The Chapel of the Holy Cross, and you can make plans for lunch in Uptown Sedona. The city, like Las Vegas, also hosts a First Friday arts festival, in case you want to make an early evening stop before getting back on the road.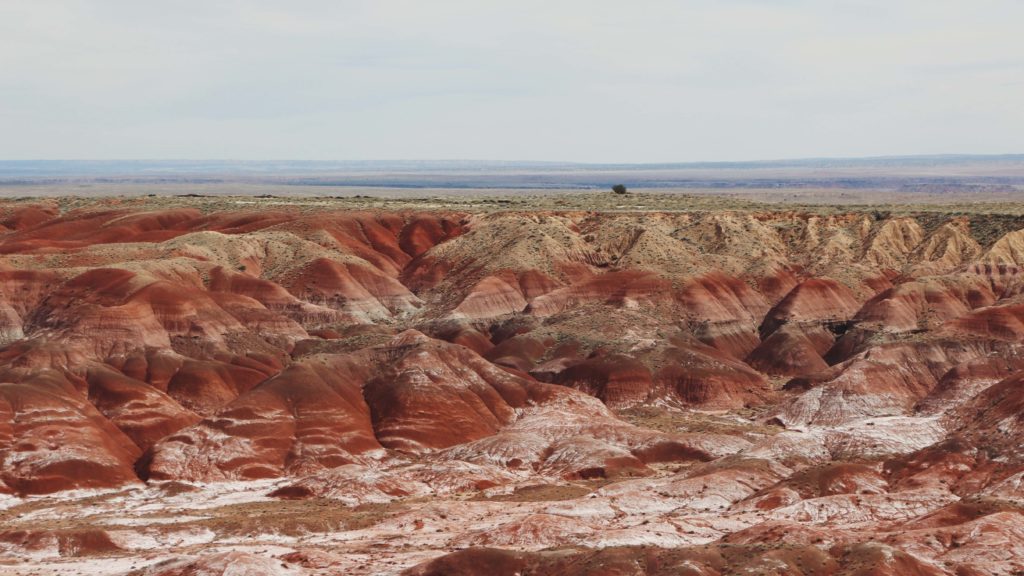 Petrified Forest National Park
If your drive takes you through northeast Arizona, Petrified Forest National Park is the perfect destination for giving your pet some exercise, taking a hike, and clearing your head after long hours in the car. Petrified Forest National Park boasts more than 13,000 years of human history, according to park management, "from prehistoric peoples to the Civilian Conservation Corps, from early explorers to Route 66 motorists."
Route 66
If you fancy a drive along that historic Route 66, you can start on your way out of the park. Though the highway was decommissioned decades ago, sections and sights remain, and the route will take you from Holbrook to Winslow to Flagstaff and eventually to Kingman, where you can turn north on U.S. 93 to get to Las Vegas. Route 66 boasts a number of classic sights, including Meteor Crater in Winslow, Walnut Canyon National Monument, and the famed Wigwam Motel.
Kingman
When you get to Kingman, just before that last trek to Las Vegas, stop for a bit to take in some culture, including the Arizona Route 66 Museum, a tribute to the road you just traveled. The museum features classic cars and other modes of transportation, such as covered wagons – all preserved and cared for by the Mohave Pioneers Historical Society. There is even an Electric Vehicle Museum, which is not a tribute to Tesla but an educational journey through the history of electric vehicles. Several notable electric vehicle models are on display at the exhibit, including the "Buckeye Bullet" and a collection of California-manufactured micro cars from the 1930s, 40s, 50s, and 60s. If you're more into animals than cars you'll definitely want to make time for Alpacas of the Southwest, a fully operational alpaca ranch where you can actually hug an alpaca.
Here's a tip if you're driving to Las Vegas from Arizona: arrive at night. Once you enter the Las Vegas valley you'll see The Strip lit up in all of its beauty. Use that as your North Star and drive right to it.
Coming from California
For Californians, Interstate 15 is the most familiar entry point to Nevada and Las Vegas, and on any given weekend you'll find yourself alongside thousands of travelers taking the road trip from the California coast to the desert. If you prefer to take your time and not stare at the same four bumpers the entire trip, there are several notable stops along the way.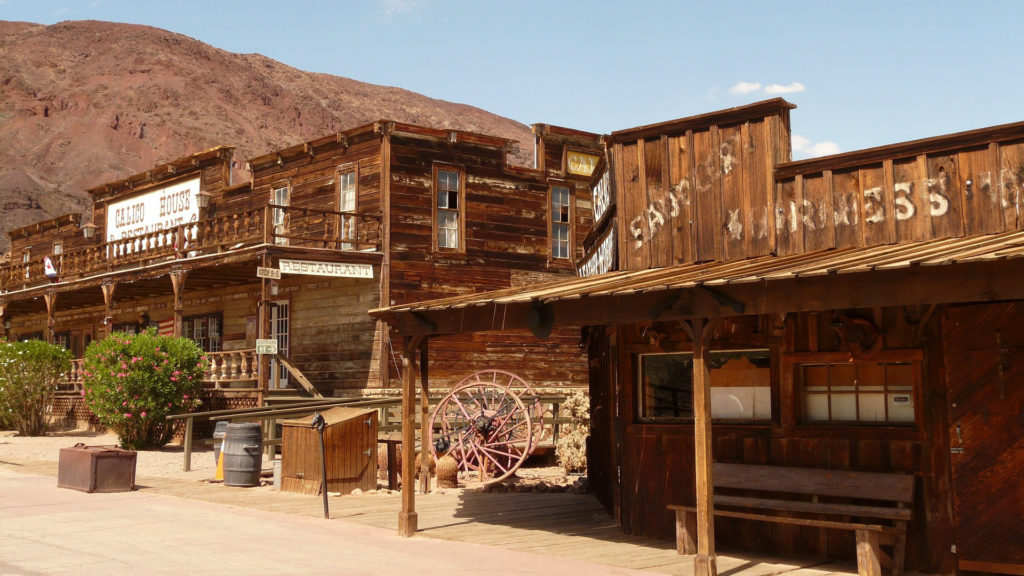 Calico Ghost Town
The remains of a former mining town are impossible to miss as you pass through the Calico Mountains on Interstate 15 near Yermo. More than 100 years after the silver rush that put Calico on the map, the remains of the town have been restored and transformed into a tourist attraction with camping sites and historic cabin and bunkhouse lodging. Calico Ghost Town is ideal for stretching your legs, and a walk through the town will reveal such interesting sites as the "Dog House" pet supply store with walls made out of bottles, the Lucy Lane Museum, and Maggie Mine. There are plenty of activities for the family, as well, including gold panning experiences, biking and hiking trails.
World's Tallest Thermometer
Continuing further northwest along I-15 you may want to stop to fuel up in the tiny town of Baker, home of the World's Tallest Thermometer. The roadside attraction is ready and waiting for a photo opportunity, and Baker is so small that you can easily hop off and hop back on the highway in minutes.
Bonnie and Clyde's Death Car
Once you cross the state line into Nevada, after hours of traversing mostly empty desert, your first glimpse of civilization will be the town of Primm, home to casino-hotels, an outlet mall, and Bonnie and Clyde's death car. The bullet-ridden Ford Deluxe V-8 – the actual car the outlaw lovers were riding in when ambushed by authorities on May 23, 1934 – has been preserved at Whiskey Pete's Hotel and Casino.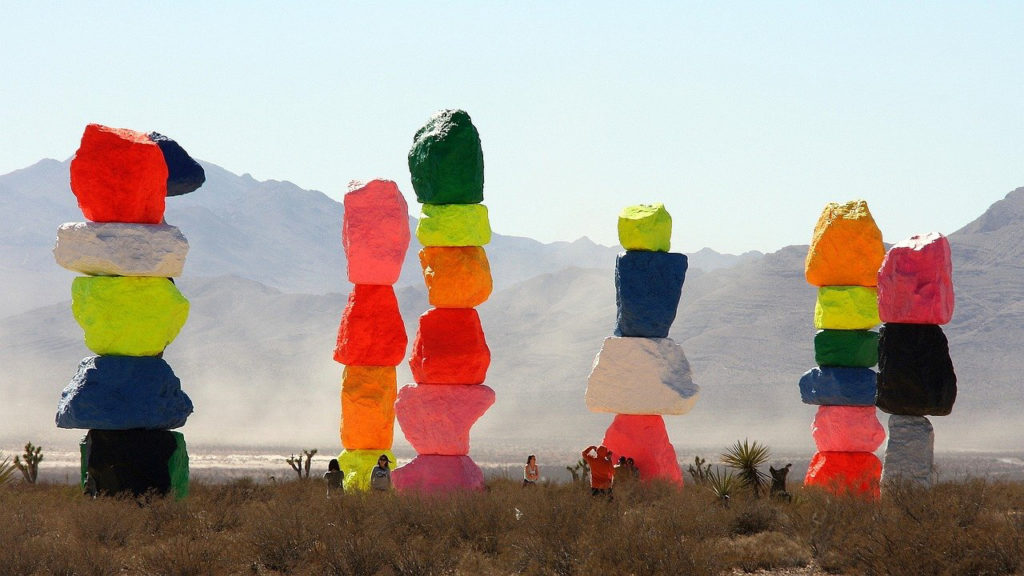 Seven Magic Mountains
Past Primm on I-15, just outside of Las Vegas, you might look out the window and see a strange, towering collection of colored boulders stacked alongside each other. These are the famous Seven Magic Mountains, an art installation that has drawn the eye of curious travelers since 2016. Designed by New York-based Swiss artist Ugo Rondinone, Seven Magic Mountains consists of 33 boulders weighing 10-25 tons each, stacked in seven towers. One thing to note; the permit for the installation only runs through 2021, and unless it's extended, this could be your last year to see it.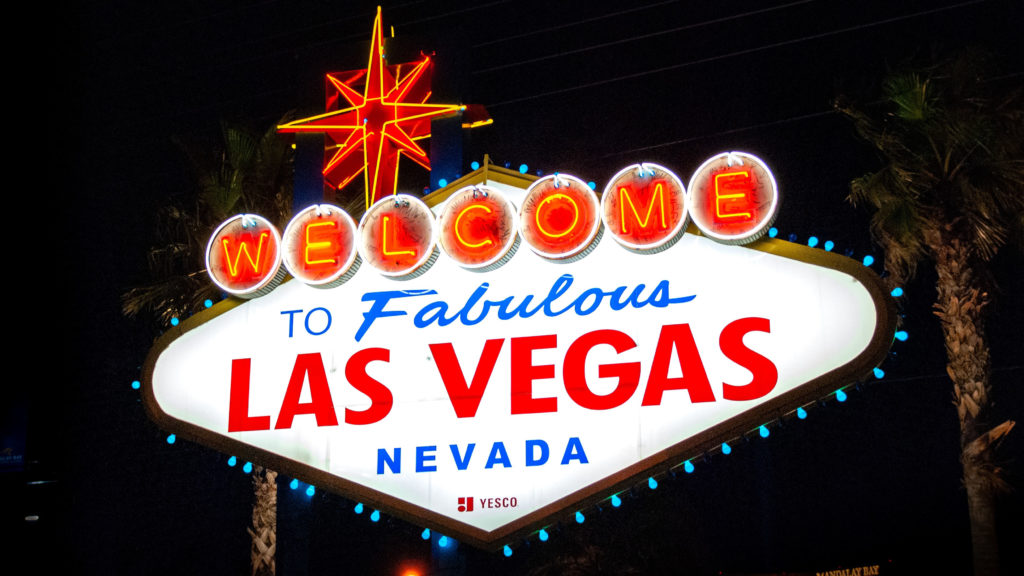 Welcome to Fabulous Las Vegas
The road trip doesn't end once you see The Strip. As you approach the resort corridor on I-15, you'll want turn off the highway and take a photo at the world famous Welcome to Fabulous Las Vegas sign. From I-15, you'll want to exit at the 215 interchange onto Las Vegas Boulevard and head north. You can't miss the sign, as it's in the middle of the road. There's plenty of parking around the sign, so you can hop out, snap a pic, and get right back in your car.