There's a difference between merely grabbing something to eat and feeding your desire. The former can be done anywhere – on the way to work, in between meetings, after the gym – and often comes with little satisfaction. The latter, however, is worth waiting for, worth talking about, worth adding to your Instagram story. It's what creates memories, and there's no better place to feed your desire than The Cosmopolitan of Las Vegas.
Something New (and Near) for Every Taste
The Cosmopolitan of Las Vegas has been a destination for different tastes, a theme that runs through every thread of the resort. Everything here is one-of-a-kind in Las Vegas. There are no fast food or themed restaurants within sight, yet there are plenty of options for a quick, casual bite. The fine-dining experience is here, but you won't find it stuffy or reserved. And, if you want to try it all, you don't have to go far.
"The restaurant lineup is unique in the fact that these concepts are new to the market, you won't find them at any other hotel on the Strip," explains The Cosmopolitan of Las Vegas Executive Chef Bryan Fyler. "When you arrive, you are immediately immersed in an array of offerings all within close proximity to each other."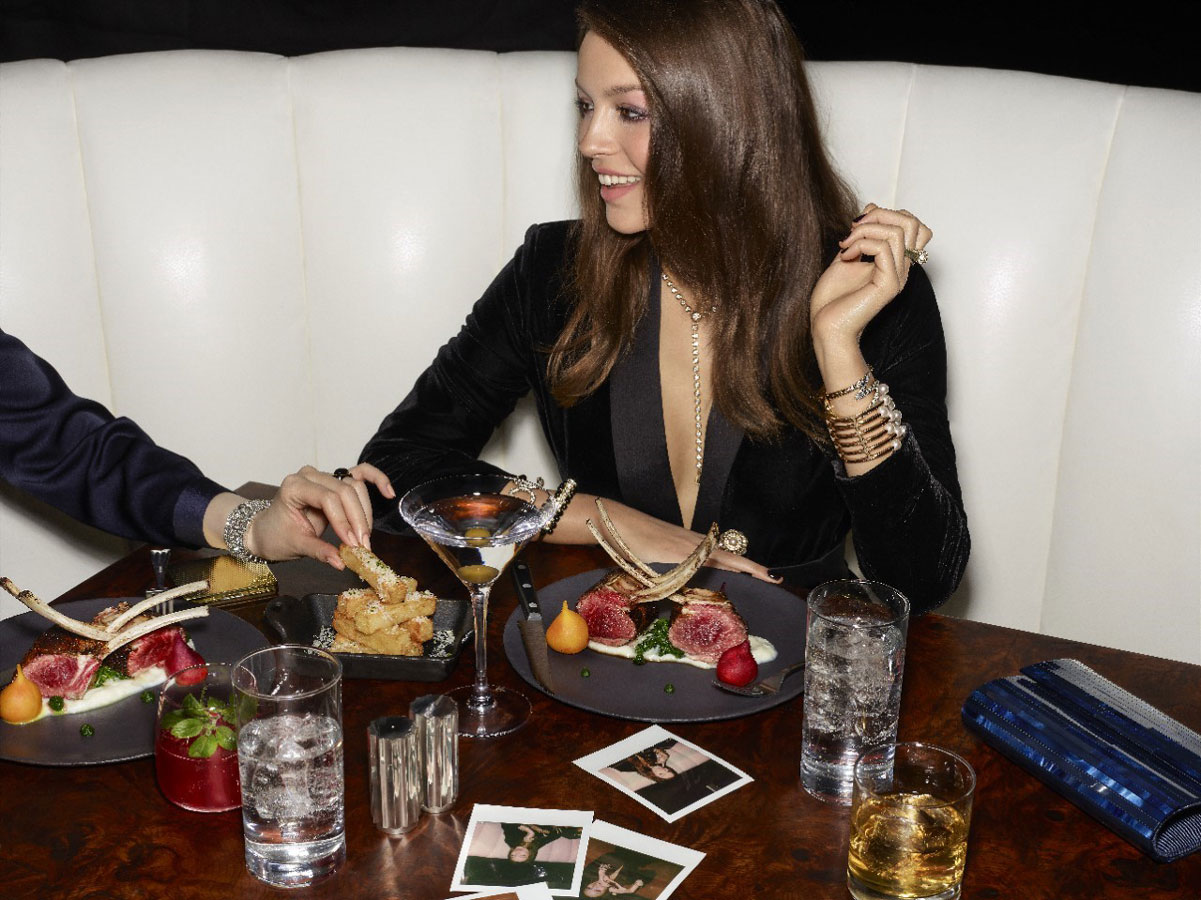 How to Eat Like a Carnivore
One of The Cosmopolitan's original concepts, and still recognized as one of the best steakhouses in Las Vegas, STK combines a high-energy atmosphere with a menu of choice cuts. Come for the steak, stay for the presentation, lively DJ and people-watching.
If you're looking for unbeatable burgers, Holsteins Shakes & Buns is on another level. From the Fatty Patty (grass-fed beef, grilled onion, swiss cheese, and 1,000 island dressing on Hawaiian bread) to the Billionaire Burger (American wagyu beef, foie gras, port onion marmalade, frisee, and truffle mayo), it all pairs perfectly with one of Holsteins' signature "Bam-Boozled" shakes – another original at The Cosmopolitan.
If you're on the go, "The Double Burger at Lardo is the best burger in the building, in my opinion," says Fyler. The fast-casual concept from Portland Chef Rick Gencarelli debuted in 2018 at Cosmopolitan's Block 16 Urban Food Hall, boasting a menu of over-the-top sandwiches with names that include Bronx Bomber and The Rickrib.
Pork-lover? Why not invite your friends to join you for a Whole Suckling Pig at Chef Yip Cheung's Red Plate. Or, get a taste of Chef José Andrés' Jamón ibérico de bellota, "the most luxurious cured meat in the world," at Jaleo, which was a world-exclusive when Andrées unveiled it at The Cosmopolitan of Las Vegas.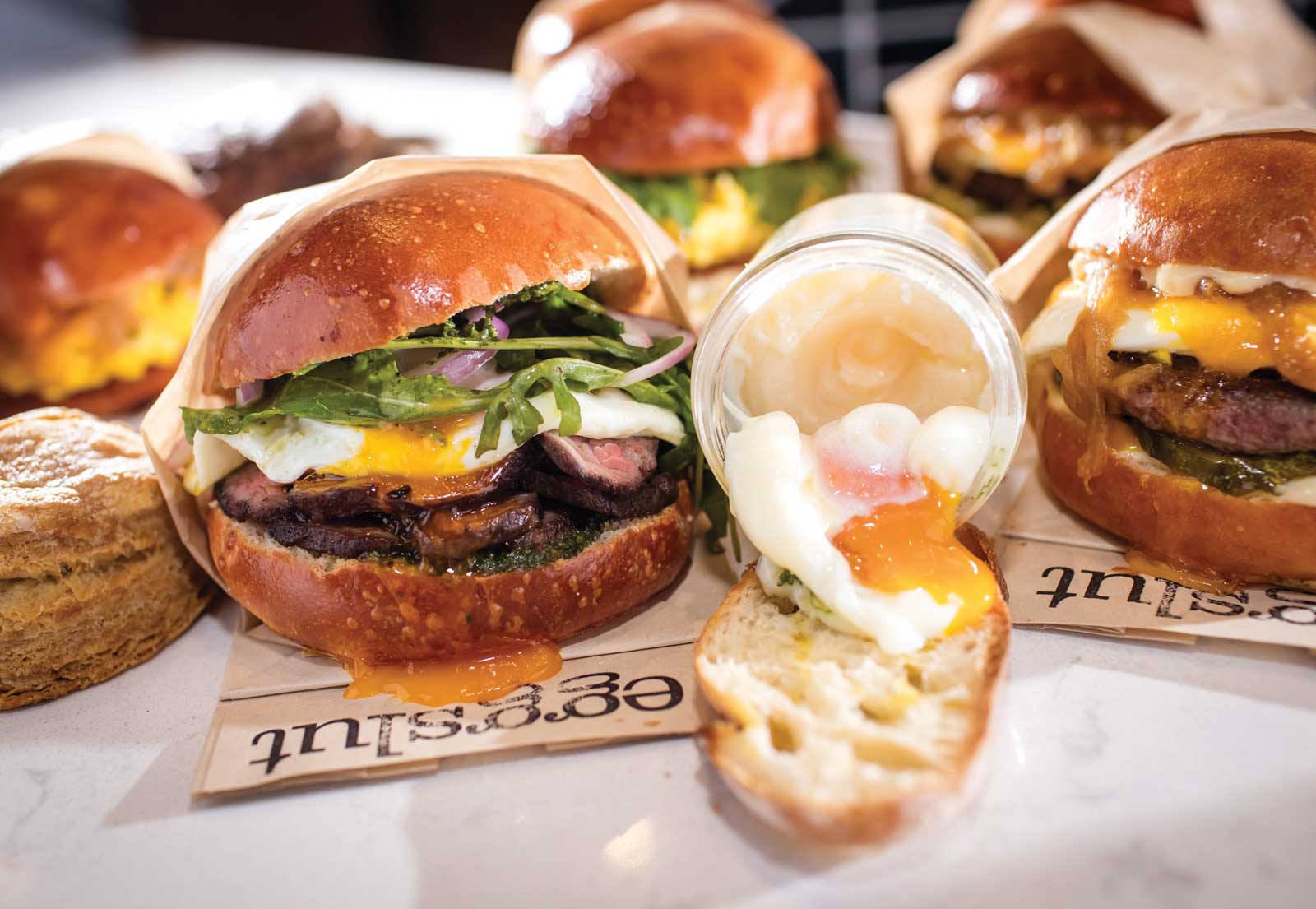 If you want a breakfast that's unlike anything else in Las Vegas, Alvin Cailan's Eggslut has enough to fuel your entire day. Every morning at 7AM, Eggslut dishes out its signature items, including the Gaucho Sandwich (with wagyu tri-tip steak and an over-medium egg), and Bacon, Egg & Cheese Sandwich.
How to Eat Like a Vegan or Vegetarian
"Believe it or not, we actually perform what we call 'vegan walks' at Wicked Spoon buffet," says Fyler. "A chef will walk you through the line, explaining which dishes are vegan, or offer to make a dish especially for you."
Away from the buffet, vegan and vegetarian options are plentiful throughout The Cosmopolitan of Las Vegas. China Poblano boasts a special "Vegan Chef's Experience" tasting menu of Mexican and Chinese flavors, which includes wok-roasted vegetables and "Vegan Twenty Vegetable Fried Rice," among other items. Likewise, Italian favorite Scarpetta and Chef Chris Santos' Beauty & Essex both offer vegan and gluten-free menus.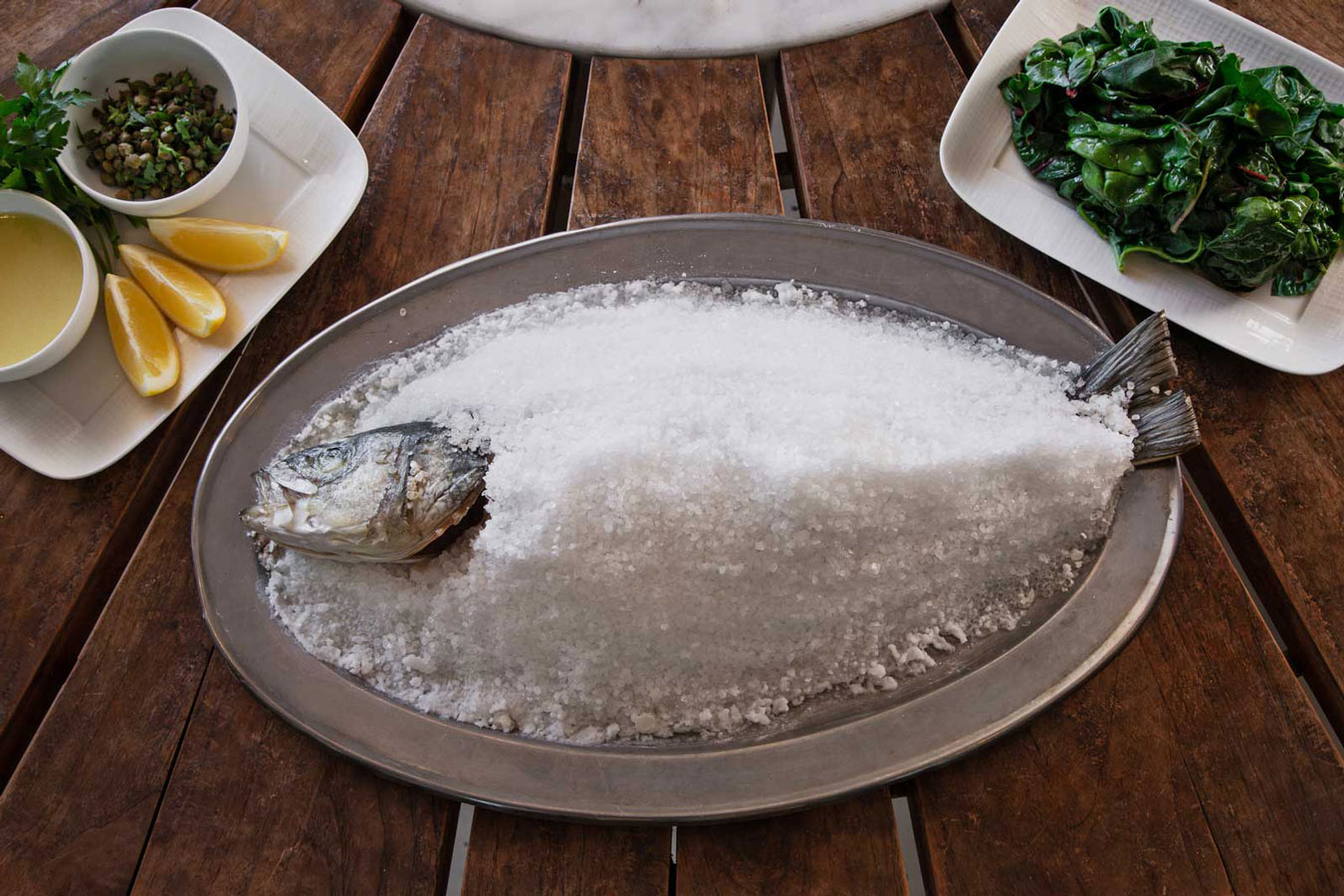 How to Eat Like a Pescatarian
Looking to feed your desire for fish? Start with Estiatorio Milos on the third floor of The Cosmopolitan's Boulevard Tower. Chef Costas Spiliadis has fresh fish flown in daily from Portugal and Greece, and he embraces the Mediterranean Diet approach to cooking – substituting meat, heavy sauce, and saturated fats for "a dash of sea salt and olive oil."
"Estiatorio Milos and Zuma offer some of the freshest seafood you can find anywhere in the desert, or in the country for that matter," adds Fyler.
Zuma, a modern Japanese restaurant from Chef Rainer Becker, debuted in 2017 and marked the chef's first foray into the Las Vegas dining scene. While there is red meat on the menu, pescatarians will find no shortage of options — from branzino to salmon filet to sushi – to satisfy their palettes.
Chef David Chang's Momofuku has a raw bar open every night for dinner (5:30PM to 11PM). And the seafood menu includes grilled Japanese squid and whole roasted striped bass.
For the on-the-go fish lover, it's all about Takashi Segawa's Tekka Bar: Handroll & Sake at Block 16 Urban Food Hall. Handroll options include salmon, toro, yellowtail, lobster, spicy tuna, and lump blue crab, and you can order them in bundles of three, four, or six to fuel yourself for the night ahead.
How to Eat Like a Pollo Pescatarian
Pollo Pescatarians (or Pollotarians, if you prefer), should go directly to Block 16 Urban Food Hall for Hattie B's Hot Chicken. The Nashville favorite specializes in southern-flavored chicken and addictive spices. You've been warned.
Don't get filled up too fast, because Pok Pok Wing is just a few steps away. The fast-casual spot boasts a menu that includes Ike's Famous Vietnamese Chicken Wings and tofu wings to satisfy your vegan desires.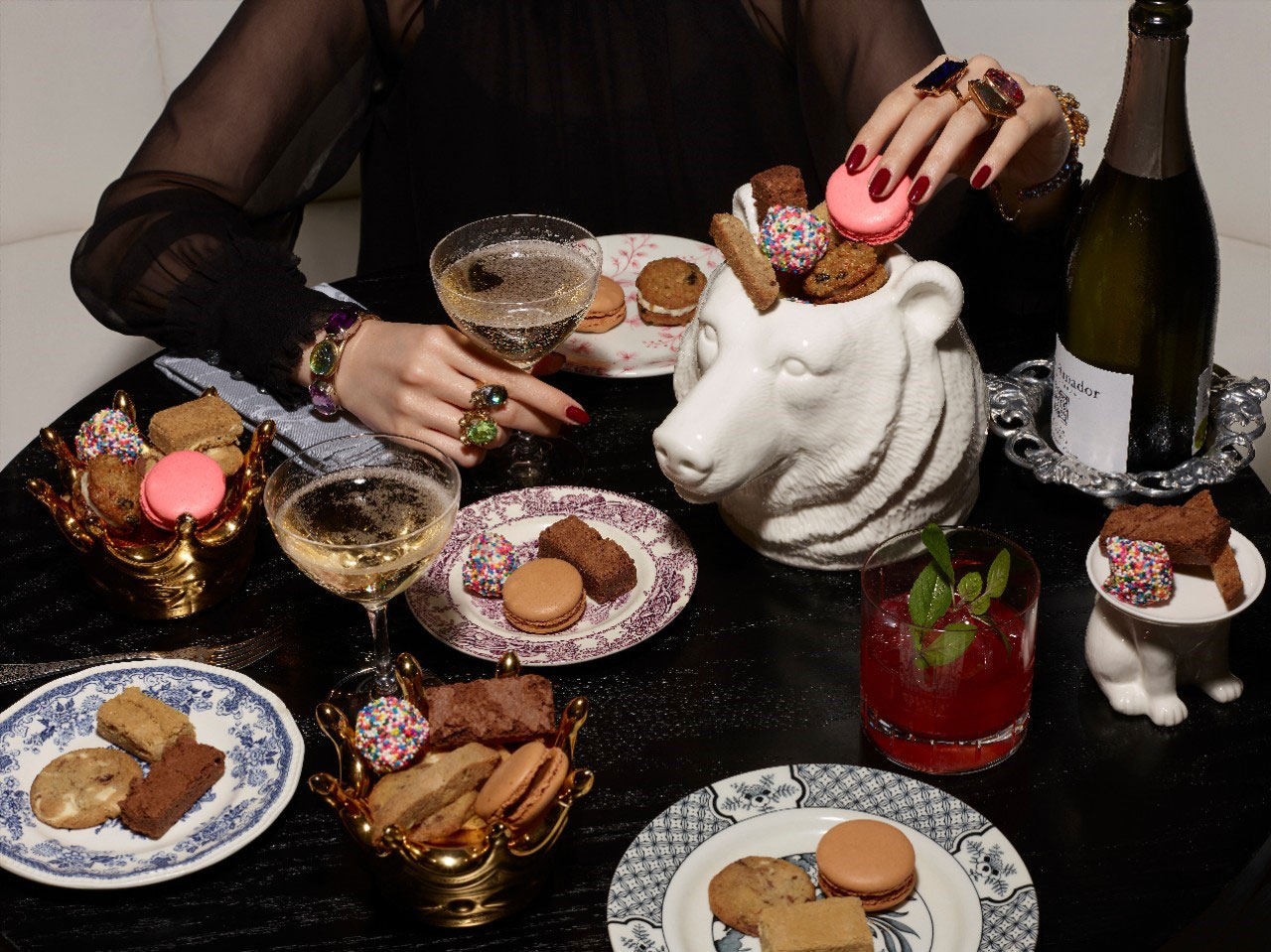 How to Skip Everything Else and do Dessert
Need your sugar fix? Here's your short and sweet must-do, post-dinner dessert list: Cookies, cake truffles and "Milkquakes" at Chef Christina Tosi's Milk Bar; followed by handcrafted donuts in the morning at District: Donuts, Sliders, and Brew.
As for Fyler's favorites? "The salted caramel Budino at Scarpetta or the Terrarium at Rose. Rabbit. Lie.," he says.
So, where do you start when it all looks so good? Here's the entire restaurant lineup on one page so that you can plan for your next visit, the one after that, and the one after that.