For fun, fabulosity, and food fit for a queen, I turned to The Cosmopolitan of Las Vegas to bring in the big 4-4. The gorgeous luxury Las Vegas hotel is a one-stop-shop where I was able to curate an itinerary to match my must-haves for this special occasion. If you're thinking about what you should do for your birthday party in Las Vegas, I've got your inspiration.
Rooms with Breathtaking Views
I could do nothing but smile when I walked into my 730-square-foot Terrace Studio with Fountain View. The artwork, cozy couch, and comfy king-size bed, was just what I needed to welcome in a fantastic 44.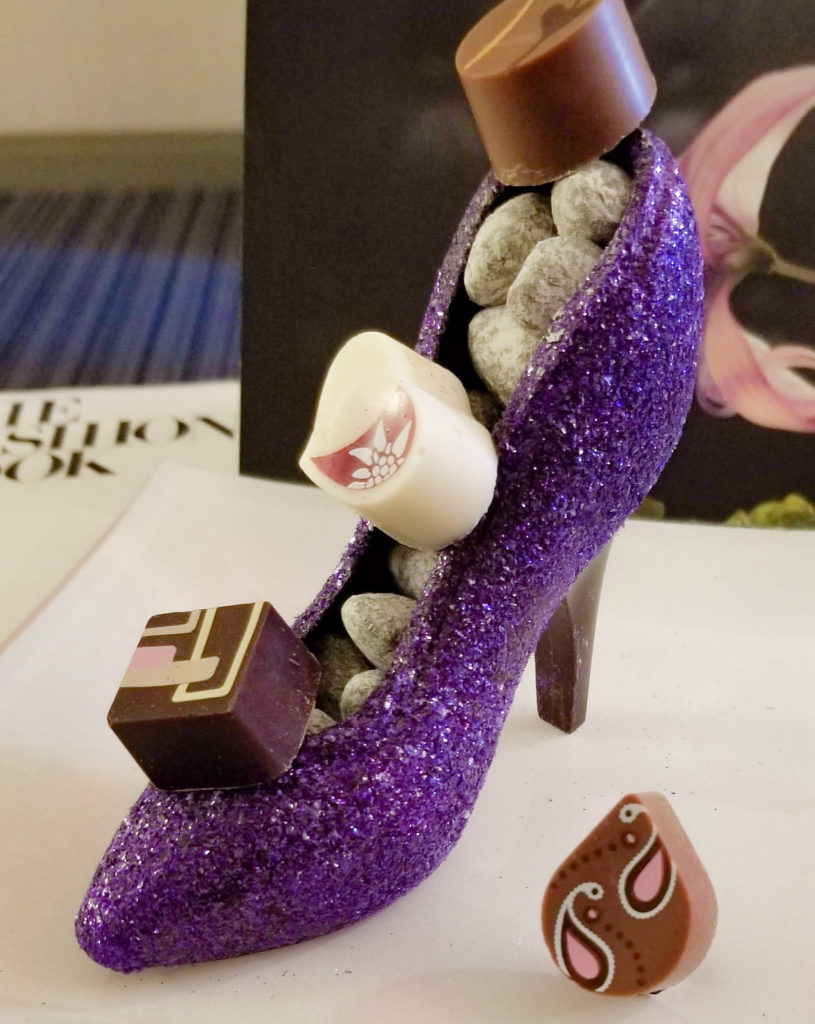 And it was a sweet welcome indeed. After settling in, I received a toothsome surprise. It was a glittered-out chocolate shoe (entirely edible!) filled with chocolate-covered nuts and a variety of chocolates from the resort's welcome amenity menu. It was such a sight to see, I didn't want to eat it. But my sweet tooth got the best of me on my birthday. I started nibbling on the heel and the rest was history.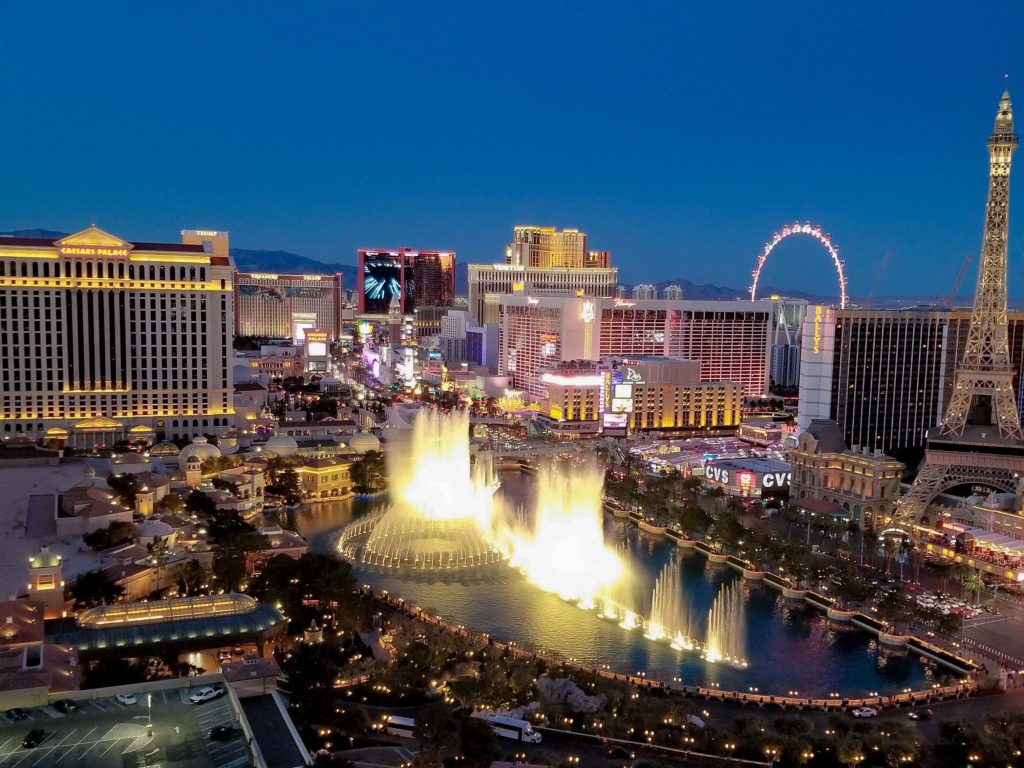 As for what I enjoyed most about this room? Walking onto the terrace at night. When the city is lit up, seeing the famous fountains dance with the lights as a backdrop made my nights magical.
Pamper Me Pretty
I'm not exactly sure what I wanted to do with my hair for my birthday but I've been feeling empowered and sexy so whatever look I was going for, it had to scream, "BOSS." Enter Lo Obando, the Lead Stylist at Sahra Spa, Salon & Hammam inside The Cosmopolitan. I took to her warm personality as she treated my hair with the best smelling Oribe products. After about an hour in her chair with a glass of bubbly in hand, my curly hair was straightened to perfection. And Lo even put some trendy silver bobby pins in my tresses to top off my trendy look.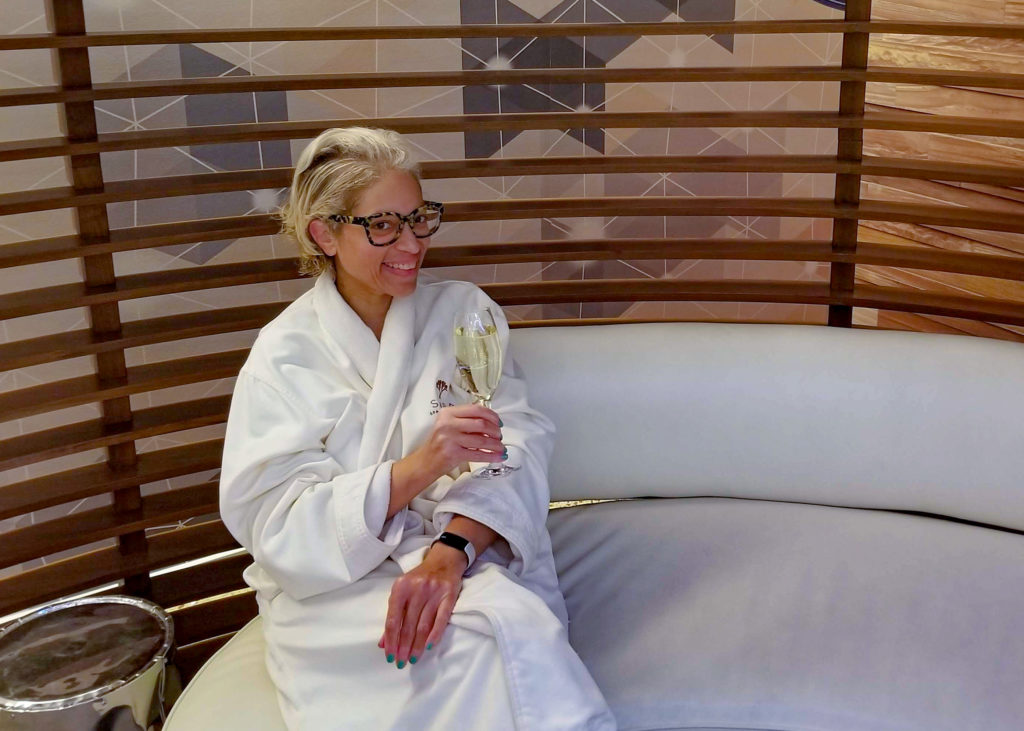 Since my birthday was all about me, I decided to splurge. I booked the 80-minute Sahra Therapeutic Stone Massage and let my therapist do the rest. The heat from the stones relaxed me and the masseuses touch was spot on. And with the spa's invigorating vitality pool with experiential monsoon rain showers, steam room, sauna and cool mist room at my disposal, I was in heaven. I deserved to treat myself and you do, too!
4 Restaurants to Live for
I like to eat. There. Confession made. So when I saw the smorgasbord available at Wicked Spoon Buffet, my palate was ready to taste. And boy, did I ever?! I went from station to station—in fact, there are 140 items to choose from—selecting some of my favorites including a made-to-order egg white omelet stuffed with lots of veggies and the signature angry mac n' cheese. With dishes available in individual portions sizes and chefs at every station, the food tastes fresh and not like your average buffet where you're left wondering how long the plate of pasta has been sitting there.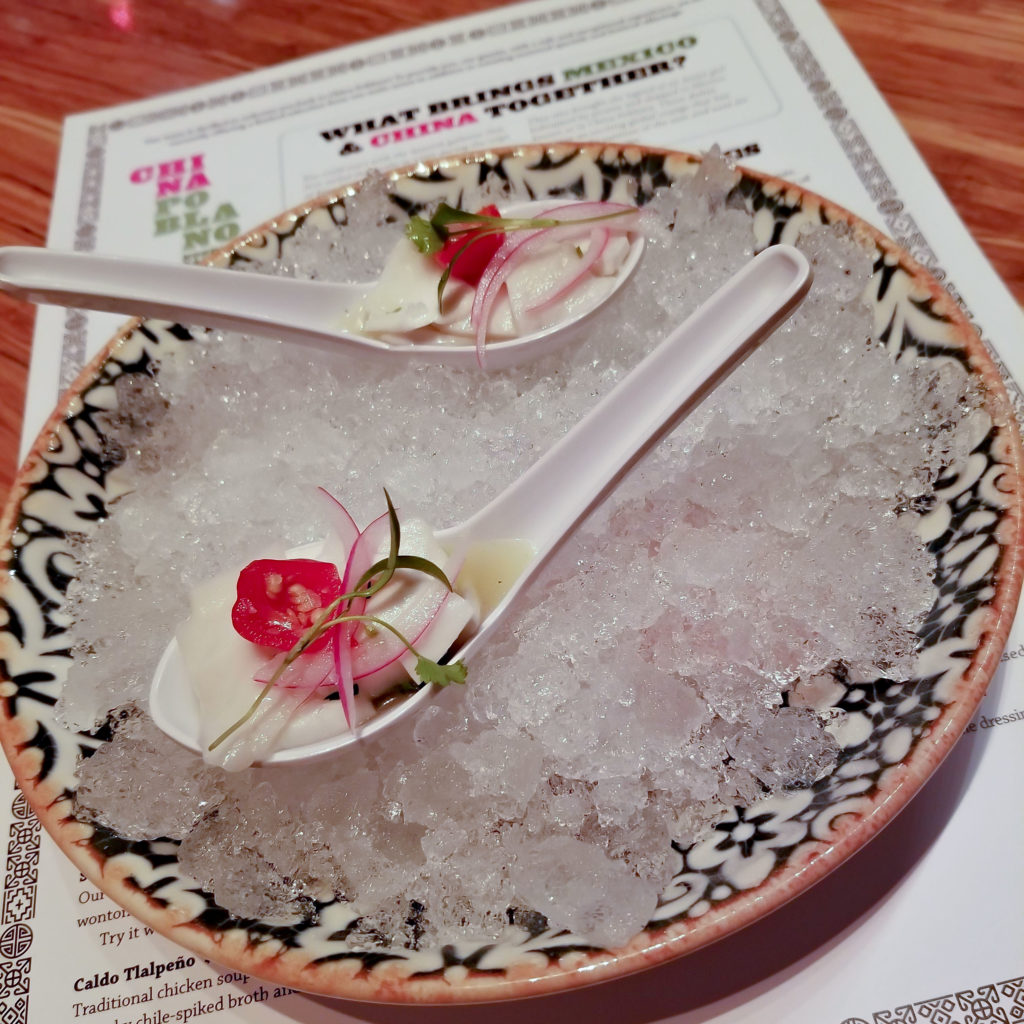 For lunch, I stopped in at chef José Andrés' China Poblano. The colorful restaurant outfitted with buddhas and a stunningly gorgeous photo of Frida Kahlo complemented the tasting menu to a T. My all-time fave? The young coconut ceviche with avocado. It's fresh and light and such a lovely take on traditional ceviche.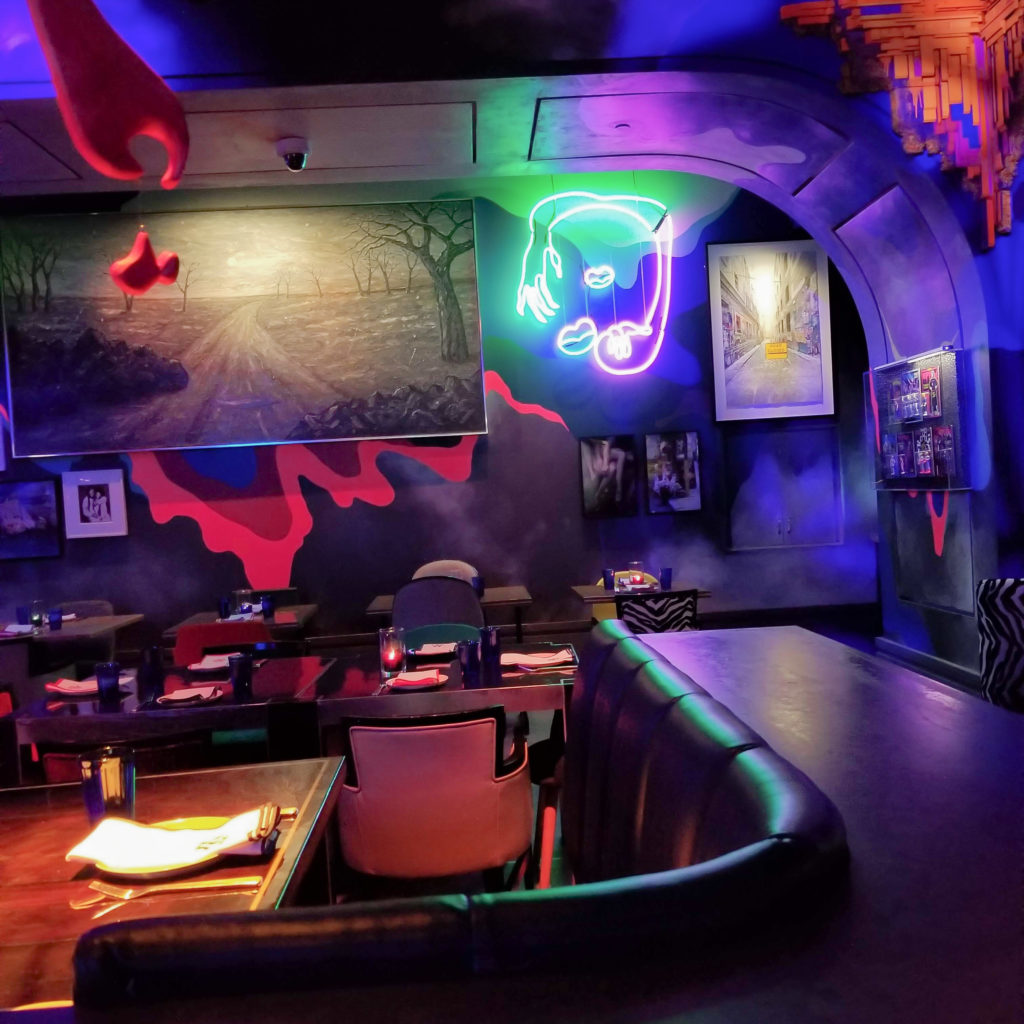 What I appreciate about restaurants in Vegas is that they aren't average. They are over the top and bring a bit of surprise with them. Dining at The Cosmopoltan's newest restaurant Superfrico kept me guessing all night. There's live music, people dancing atop banquettes, pops of color and neon throughout. I ordered the sourdough crumble. It is simply divine! The caramelized breadcrumb, strawberries, and olive oil sealed the deal for me. It's a menu must-have. And speaking of the menu, you'll notice a name on the different menus. Try to guess what they rhyme with. The go-to? Penélope Cruz. Her name rhymes with booze.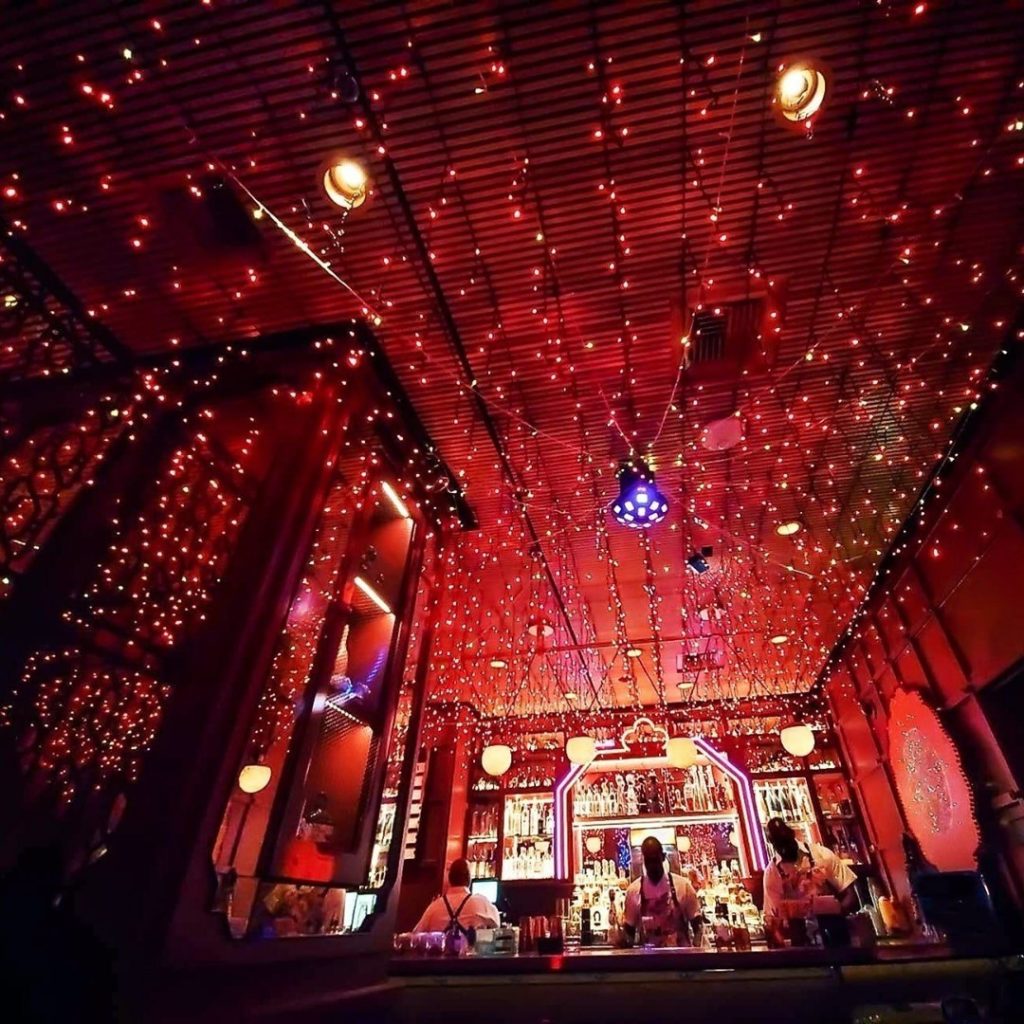 Something I pride myself on is being in the know. So discovering the hidden tequila and mezcal bar, Ghost Donkey, made my day—or should I say, my night. The bar's truffle nachos doused with white cheddar sauce and black truffles are worth the hype. I devoured them in no time while sitting in the intimate space filled with fiesta lights and choice tasting flights.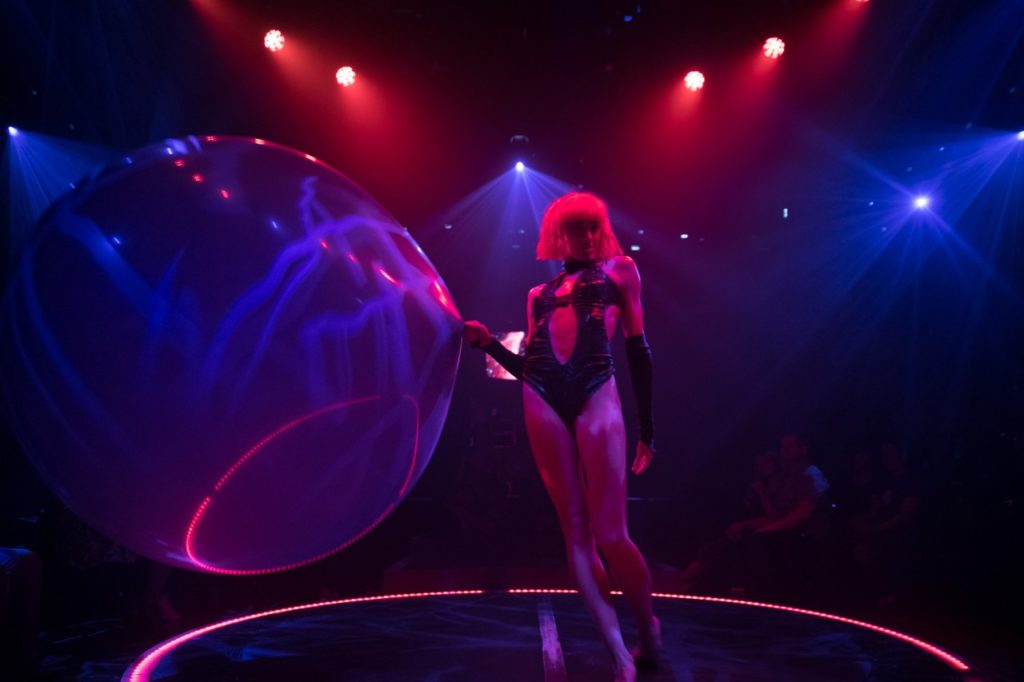 Party in Style … and in Space
When I moved from Sin City to Atlanta nine years ago, I remember my last nightclub experience—it was at Marquee Nightclub. So what better way to bring in another year than back at Las Vegas' ultimate club experience? I reserved a table for me and my crew to feel the VIP vibes. The music was pumping in the Main Room, people were dancing, and we toasted to the good life. Marquee is always a win-win in my book.
Another reason why I love staying at The Cosmopolitan is the simple fact that everything I just mentioned (top-level entertainment) is all under one roof. All I had to do was take the elevator from my room in the Chelsea Tower to experience Spiegelworld's Opium. You'll want to pick up your boarding pass to this spectacle because I haven't laughed so hard in a long time. The 75-minute adults-only show is out of this world! Picture a spaceship, acrobatics, and a twisted trip filled with no-holds-barred antics. This is a mission you won't want to abort.
Ready to create your own mind-blowing birthday celebration at The Cosmopolitan of Las Vegas? Tell them Laura sent you.