You came to Las Vegas, but you want to get out of Vegas.
Lucky for you, Vegas contains multitudes of options beyond The Strip. Whether you're interested in cruising across town or are up for a road trip to the Grand Canyon, you've got options.
I only have an hour.
Gun ranges, haunted mansions, zip-lining, ax throwing, and earth moving. There are several things to do for seekers of well-regulated, tightly controlled thrills. But if we had to pick just one? Well. There's a reason Tom Cruise didn't say he felt the need for standing reasonably still.
About 20 minutes to the north of The Strip, Las Vegas Motor Speedway is all about chrome, rubber, and dropping it into fifth even when the Pennzoil 400 isn't happening. It boasts three different driving experiences you can partake in: the NASCAR/Andretti Racing Experiences, Dream Racing, and Exotics Racing. The former puts you behind the wheel of a stock car or Indy Car, the latter two any number of high-end supercars.
Or about 15 minutes South of The Strip, the supercar-stocked SPEEDVEGAS offers an extra-long 2,650-foot straightaway, which gets you an extra few seconds at triple-digit speeds. Pro tip: Get the Ferrari. Always get the Ferrari. And take a few minutes to calm down before you leave. It's hard to cruise at 60 mph after you were going 120 miles per hour.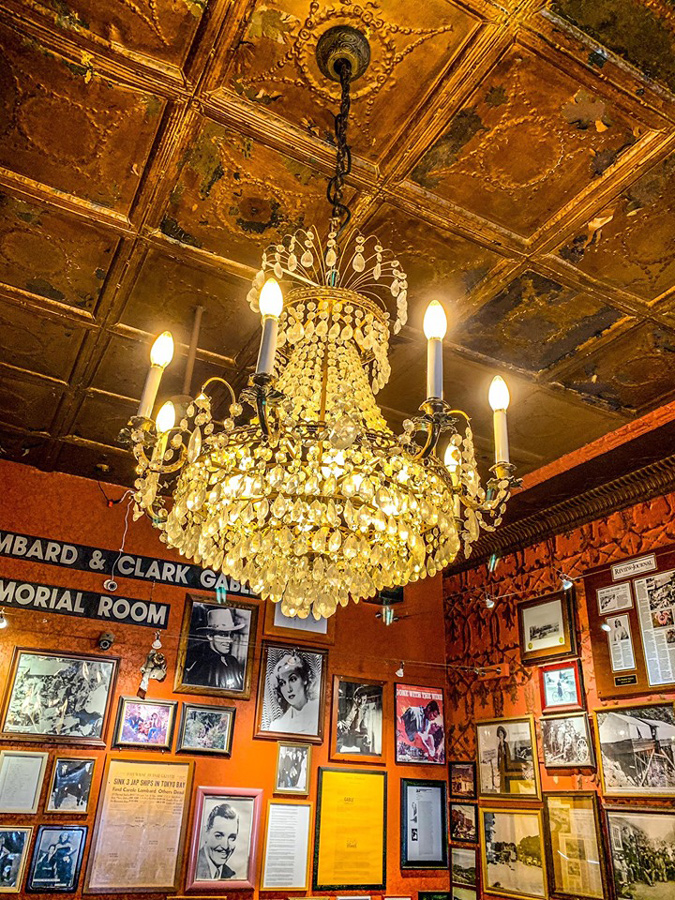 How am I spending a full morning or afternoon?
Ready to slide out of Vegas and go back in time? The Pioneer Saloon in Goodsprings gives you a little of the Old West with a bit of Old Hollywood. The Pioneer has been pouring spirits since 1913 (its potbelly stove is still original). And while many may remember it for Clark Gable waiting for news on his wife Carole Lombard's safety, the Pioneer Saloon is first and foremost a piece of Nevada's past.
Its western bona fides are impeccable with history practically emanating from the well-preserved walls of the Pioneer, telling stories of what was done to cheats back in the day. But these same walls serve as a museum of sorts with news clippings about its history dating back from its opening in 1913 to today. Grab a drink at the bar, chat with locals and tourists alike, and enjoy the band playing that night.
I have a whole day. Let's do this thing.
Fill up your tank because it's time for a good old-fashioned American road trip. Interstate 15 is the main highway that runs parallel to The Strip, so it's easy to get to from The Cosmopolitan. Hop on, head south, and get ready for a full-on taste of the desert. Your first stop at the state line is the Hoover Dam. Stretch your legs to take in the wealth of art deco touches and, oh yeah, the miracle of modern engineering on hand. Then it's back in the car and onto Arizona proper for the rest of the 4 ½-hour trek to the South Rim.
The Rim Trail gives you 12 miles of the sweeping-est vista you could ask for, but the canyon wants you to make your way. Camping, hiking, kayaking, and burro-riding. Do your thing. Just don't miss the Desert View Watchtower — a 1932 stone observation tower that gives you the ultra-panoramic peep — and find a place to try the Navajo fry bread. Also, don't fall in. Make that our number one piece of advice.
Whether you have just an hour to do something or an entire day to explore, there are more than enough experiences to expand your Las Vegas vacation beyond The Strip.