The back wall at zuma inside The Cosmopolitan of Las Vegas features the kind of display case normally reserved for trophies, rare curios and museum pieces. The soft light behind clean glass doesn't shine on Nobel prizes or ancient artifacts, though. No, something far more precious is presented here: row after row of perfectly spaced, repeating bottles of Japanese whisky.
Baseball, quality beef and good, strong whisky—give Japan credit for recognizing the finer things in life. Though they started producing the stuff early in the 20th century, it wasn't until the last 15 years or so that Japanese whisky has waxed ascendant, finding its way into cocktail bars deep in the heart of the West.
At zuma, the modern izakaya that's become a worldwide phenomenon, Japanese whisky is the centerpiece of an eclectic cocktail menu, both standing on its own and featured in two of zuma's signature cocktails. So what sets Japanese whisky apart, other than it's what gets Hello Kitty drunk?
A Japanese whisky primer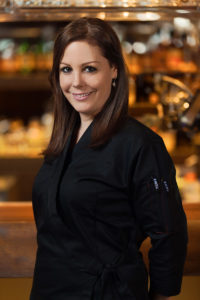 You have to go back to the legendary founding fathers, Shinjiro Torii, who founded the Suntory distillery, and his distiller-turned-competitor Masataka Taketsuru. Taketsuru studied chemistry in Glasgow in 1919, apprenticed in Scottish distilleries and married a Scottish woman.
Taketsuru brought the techniques learned in Scotland back to Japan and served Torii before striking out on his own to found the Nikka distillery. Nikka and Suntori stand today as two titans of the Japanese whisky game. And while Taketsuru may not have perfectly replicated all that Scotland has to offer, he did start a process of refinement that led to a product today that's a cousin of traditional Scotch, but distinct enough that the two will never be confused.
"The Japanese palate is very clear," said Eva Kovacikova, head bartender at zuma Las Vegas. "In their lifestyle, in their minds. It's much clearer, much softer, more delicate. They are so passionate about what they do, and they're doing it right."
Like Scotch, the Japanese whiskies can come in blends or single malts, but unlike Scotch, you're not going to get the kind of bottom-shelf, plastic-bottle blends you snuck out of your grandfather's liquor cabinet when he wasn't busy mixing highballs.
"Light" is the go-word here. Hibiki's 12-year is light-bodied, with a clean, clear mouthfeel that's subtle, and almost slight. If you're down with the Speysides like Glenlivet and Macallan, you'll be at home here. If you're more on the Islay side of the spectrum, with those big, monster Laphroaigs and Lagavulins, something like the Nikka Taketsuru 17-year are as close as you're going to get. The peat isn't dominant, but it's there.
The zuma approach to mixology
Suntori Toki, a blend of three of Suntori's whiskies, is the spirit of choice for zuma's Japanese whisky cocktails, the Japanese Old Fashioned and the Burning History. The former uses a proprietary blend of bitters and simple syrup for a quick and balanced prep. But the real style comes on a fire-branded grapefruit peel, and matching branded ice. (Courtesy of a zuma-stamp weight that sits on a hand-cut cube, melting the logo into place.)
The Burning History is dinner and a show, zuma's adaptation of the Penicillin, with Suntori Toki standing in for Scotch. But because the Japanese whisky isn't as smoky as the Penicillin's Laphroig, a Macallan barrel stave is heated with a blowtorch and the smoke is trapped in a snifter. A shaker gets the whisky honey, ginger, yuzu and egg whites, kept on ice in a small wooden box with a dried orange wheel riding shotgun.
Oh, and if you're looking to add that to your home bar repertoire? The trick is to hold the torch in one spot on the stave, at a medium distance to get the perfect smoke. Assuming you can source the staves to begin with.
If not? "I'd recommend smoked herbs, or dry ice for effect," Kovacikova said. "For $60 you can buy a smoke gun." Oh sure, but then you don't get to play with a blowtorch. And where's the fun in that?